Recently I saw a line of cars Eastbound on Market waiting to turn right onto 16th to park in a parking garage. For the Blues playoffs? Big concert at Scottrade Center? No, shift change at the main post office. Seriously.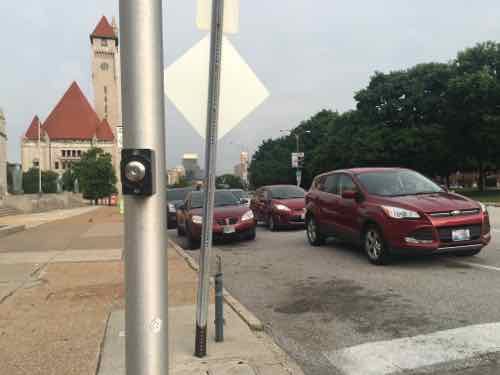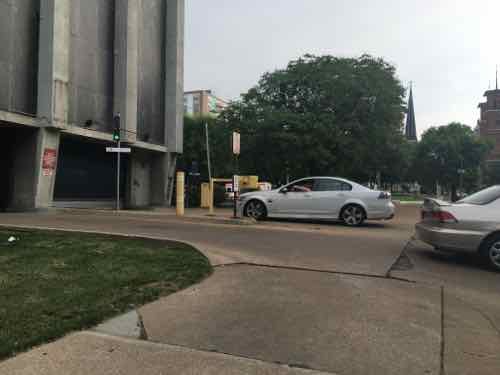 A postal employee waiting in line told me this was a routine shift change…waiting for parking. Another said the garage has about 300 spaces…and exposed rebar. I was unable to determine when the addition was added to the East of the main post office. I'd guess 1960s or 70s.
While I did see some workers arrive via Madison County Transit, more need to consider public transit, car pooling, etc. All these running cars, polluting my neighborhood, waiting to park is unacceptable.  Recently I posted about intersections that bookend the post office, on 16th & 18th.
— Steve Patterson