Blue was the favorite Plaza Square color picked by readers in the non-scientific Sunday Poll, with orange second.   Readers were allowed to pick two. Blue & orange are also my top two favorites, though I prefer orange over blue.
Q: The six Plaza Square buildings were restored to their original colors, which are your TWO favorites?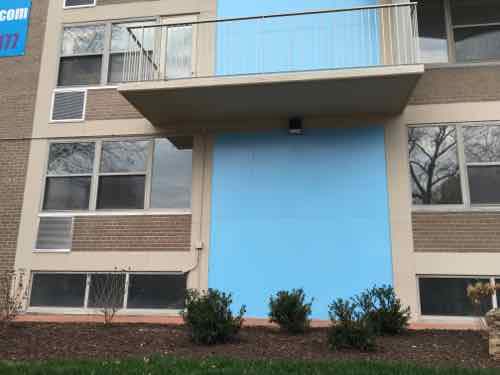 Yellow, which finished fifth, is a close third favorite of mine.
As I said on Sunday, I thought the colors were originally used on the North & South ends but the National Register listing says they were always white.
Though I like a lot about these six buildings, they make no attempt to connect to Olive, Pine, or Chestnut. With Pine & Chestnut being a one-way couplet they're horrible places for pedestrians, There is zero positive street activity.
Hopefully they'll do better now that ownership, mission, etc are split up.
— Steve Patterson