Nineteen year ago I started this blog as a distraction from my father's heart attack and slow recovery. It was late 2004 and social media & video streaming apps didn't exist yet — or at least not widely available to the general public. Blogs were the newest means of communication and I jumped in with both feet. This blog's popularity peaked in 2006.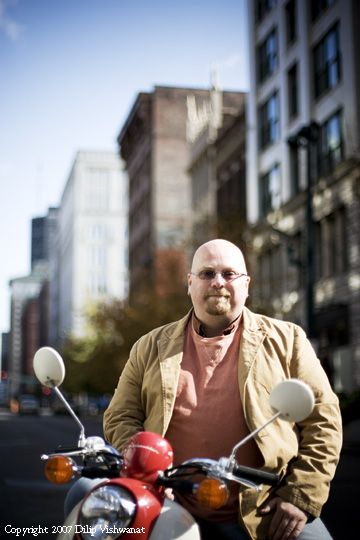 A lot has happened over the last 19 years. St. Louis' population has continued to decline, although it has slowed. The decline now is mainly in predominantly black northside wards. Recently we cut the number of wards in half, from 28 to 14. Many vacant buildings have been renovated — both small & big/historic.
On a personal level my mom died in 2006, my dad on New Years Day 2008. A month later I had a massive hemorrhagic stroke at home…along. Amazingly I was still alive 15-16 hours later when a friend found me on the cold concrete floor of the loft I'd moved into just a few months earlier — at no point did I ditch my atheism even though I was pretty sure I'd be dead when found. I came home from the 3rd hospital/therapy three months later on April 30, 2008.
Eleven years ago next month (Nov 2012) I met a man 16+ years younger than myself, we got legally married in June 2004 – in East St. Louis, with the Arch & St. Louis skyline as the backdrop. Nearly 5 years ago we moved into an apartment in the mixed-income HOPE VI development that replaced the Cochran Gardens high rise public housing project just north of downtown/central business district.
Four years ago my biggest challenge ever appeared on a routine chest X-Ray: stage four kidney cancer. As I've stated before it will eventually kill me. In the meantime life continues — not as a battle, fight, etc. It continues with grocery shopping, laundry, sourdough bread, birthdays, Grand Theft Auto online (recently achieved rank 1,000!), gardening, travel, etc. When I die I don't want people saying I had a "long battle." Instead, I want the narrative to be that I "enjoyed life during the x years since diagnosis."
Unfortunately I've had so much living going on I've neglected this blog. I have a long list of subjects to weigh in on, but focusing on getting a post written, edited, and posted is getting harder. We're still adjusting to my husband's schedule at his excellent job at Barnes-Jewish Hospital — he just returned to the day shift but will be back on nights in January 2024.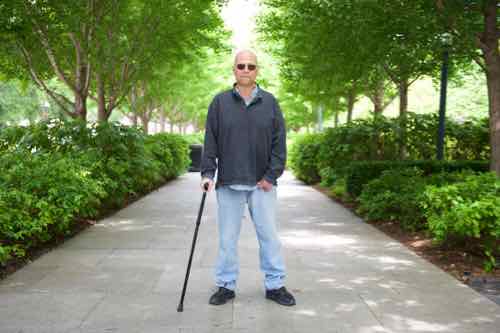 Living as long as I have I'm experiencing things others before me wouldn't have. First, as of April I'm on my 3rd line of immunotherapy treatment. No more infusions every 4 weeks, just daily pills. Since December 2022 I've had a constant pain between my shoulder blades. Now that I'm on a compatible drug combo, targeted radiation to address my pain was an option. Yesterday I had my first of 5 radiation treatments on my largest tumor, my last is Friday.
My hope is the pain will be low enough, or gone, that I can cease taking the opioid Oxycodone — then I won't be as sleepy.
Despite everything health wise, I'm enjoying the passage of time. I'm looking forward to my 10th wedding anniversary in June, and the 20th annIversary of this blog a year from today.
— Steve
————————————————————————
St. Louis urban planning, policy, and politics @ UrbanReviewSTL since October 31, 2004. For additional content please consider following on Facebook, Instagram, Mastodon, Threads, Bluesky, and/or X (Twitter).