For 3+ weeks now I've been thinking about the physical environment of West Florissant from the burnt out QuikTrip location south to the elevated train tracks, just under half a mile. Let's take a look: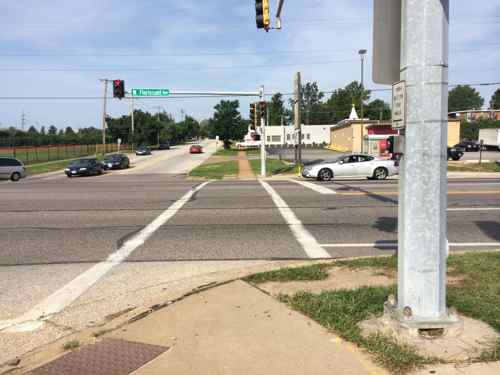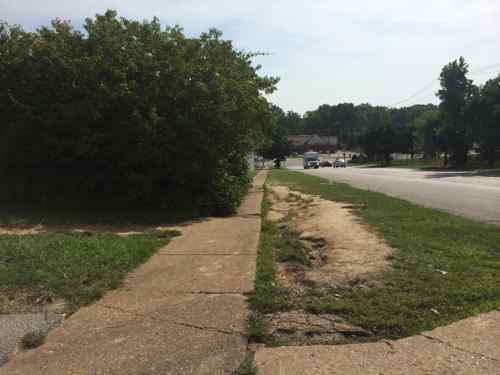 The area looks & feels tired. Ferguson, Jennings, Dellwood, St. Louis County, Emerson, etc. all need to look at updating the public streetscape along W. Florissant. The use of rain gardens on both sides would visually improve the look as well as absorbing considerable water runoff. Walk Score gives the area a low 36 (Car Dependent) rating, embarrassing for an area with so many pedestrians and frequent transit users.
In Part 2 I'll look at similar issues a little further North, in Dellwood.
— Steve Patterson
b
b
b