In August 2010 a new Save-A-Lot grocery store opened in the St. Louis County municipality of Pagedale:
ST. LOUIS, August 5, 2010 – Save-A-Lot, a SUPERVALU (NYSE: SVU) company, one of the nation's leading hard discount carefully selected assortment grocery chains, has extended its commitment to a local neighborhood in need of access to fresh produce, dairy and meats with the opening of the first new grocery retailer in the Pagedale community in 40 years. The store is a result of a partnership with Beyond Housing, one of the St. Louis region's leading providers of housing and support services for low-income families and homeowners.


"We are thrilled to celebrate the opening of this new Save-A-Lot Food Store, which will serve thousands of families including hundreds in the Pagedale community," says Chris Krehmeyer, president and CEO of Beyond Housing. "The opening of this store is another step toward our goal of providing families with access to necessities, such as groceries and bringing new jobs to the community." (Save-A-Lot) 
Pagedale is a low-income municipality that has long been ignored by for-profit developers.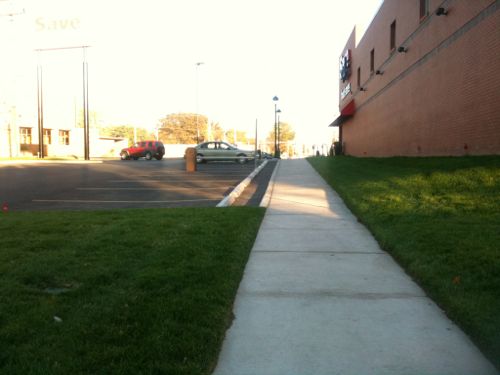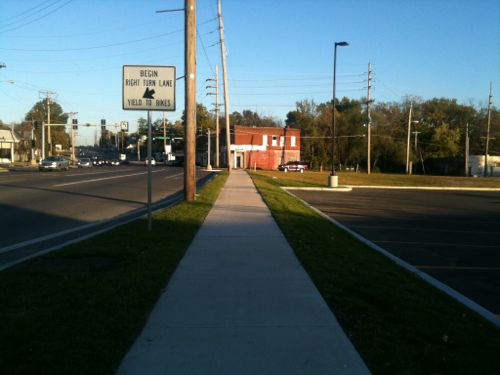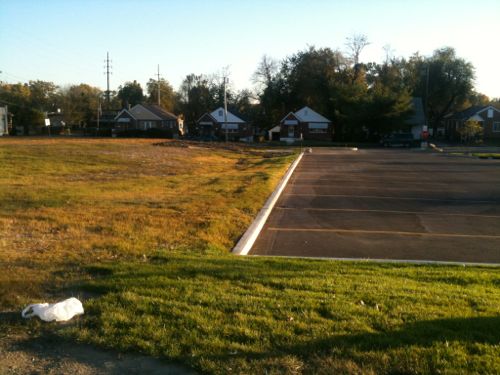 The new development includes a bank and senior apartments:
Mayor of Pagedale Mary Louise Carter looked on as Chris Krehmeyer, president and CEO of Beyond Housing, and Ron Barnes, Midwest BankCentre (MBC) chairman, recently unveiled the city's first-ever full-service bank.

"This is a great day for the City of Pagedale," Mayor Carter said. "This means convenience for our residents because they can now bank right in their own city at a financial institution with a long history of excellent service." (St. Louis American)
Yes, a local bank branch can be very convenient.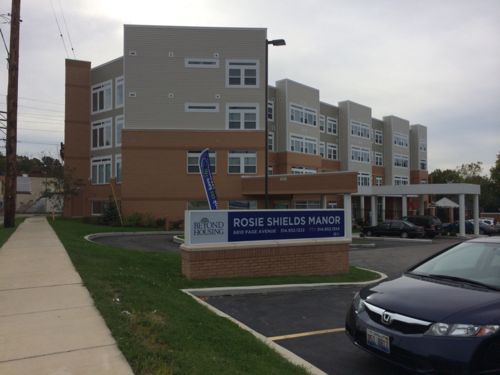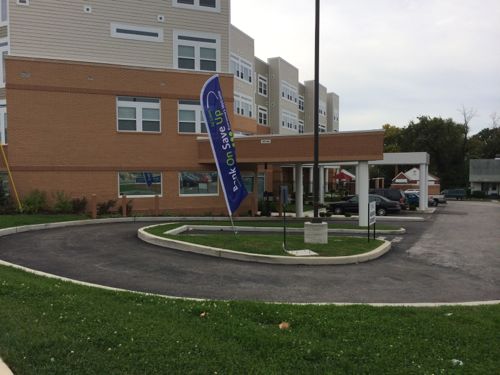 I applaud Beyond Housing for investing in Pagedale, adding needed retail, banking, & housing. But the common "drive everywhere, walk nowhere" viewpoint is expressed in the design. As a result, I'm disappointed.
Numerous buildings were razed allowing them a clean slate. Nobody on the design team asked how a senior got from their apartment to the 1) bus, or 2) grocery store.  Maybe they thought all low-income seniors have cars?
— Steve Patterson