I believe the design of our physical environment plays a role in our decisions, just as other factors, like time & money, might. When the route between point A and B is a pleasant walk, many will opt to walk. But those same people who'll opt to walk in ideal conditions will decide not to walk if the route isn't pleasant. I also think the design of our pedestrian network is lagging, motorists would never accept equivalent conditions. For example, crossing Gravois at McNair.
The design says you should cross only on the west side of McNair. Those traveling on the east side of McNair need to use the west side to cross Gravois, per the roadway design. Because of how Gravois cuts through the orthogonal street grid, setting up the proper crossing on the east side would be complicated. With only one side of McNair available as a crossing point you'd think it would be correct.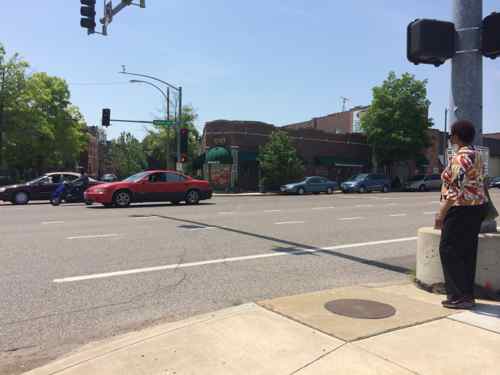 The button and ramp are supposed to be on the same side…basic common sense.  It's also common sense to stripe a crosswalk to guide pedestrians crossing 8 lanes (6 traffic, 2 parking).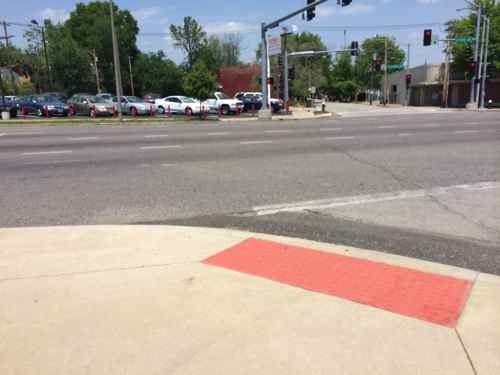 Just don't blame the City of St. Louis for this, Gravois is a state road maintained by the Missouri Department of Transportation (MoDOT). I accept that crosswalks can't/shouldn't be striped at every street that intersects with Gravois, but if pedestrian signals are in place so should a visible crosswalk.
Can you imagine roads designed with so little thought for the users? I can't. I'll send a link to this post to MoDOT & city officials to alert them of the problems at this intersection.
— Steve Patterson