I often post about accessibility problems, but today's post is about a problem that's finally getting addressed. The reconstruction of the DeBaliviere viaduct/bridge over MetroLink tracks is making great improvements to crossing Forest Park  Parkway (map).  Tuesday I saw the improvement on the newly-opened West side.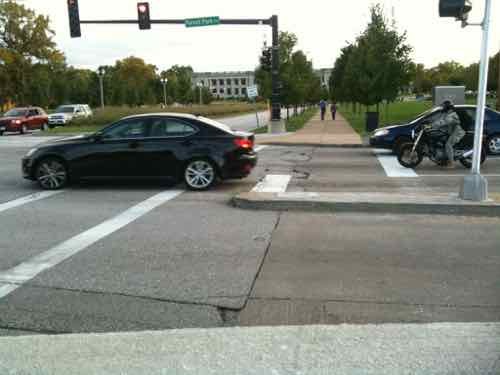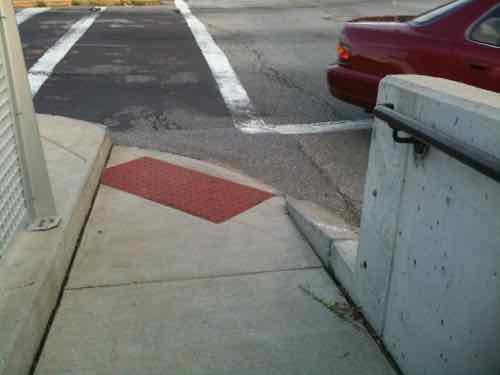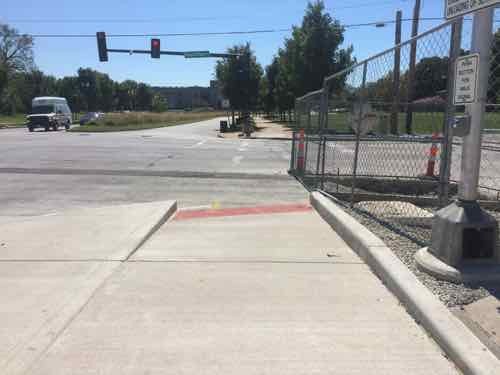 After the East side and the crosswalks are complete I'll do another post. I'm just so thrilled at the ramp improvement!
Hopefully the pedestrian signal buttons, once activated, will be solely for the visually impaired to get audio signals about when to cross. Other pedestrians shouldn't need to press a button to get a walk signal.
— Steve Patterson