Imagine residents in your ward coming together to suggest ideas on how to ward spend capital improvement funds. Dream on, right? People are apathetic and don't participate, according to the usual narrative. Well, residents of the 6th ward don't have to imagine, they just need to show up with ideas — and they have been. On Wednesday I got to witness the 2nd participatory budgeting assembly in the 6th ward, a very reaffirming experience at a time when democracy is breaking down nationally. Watch this brief video for an overview and go to pbstl.com.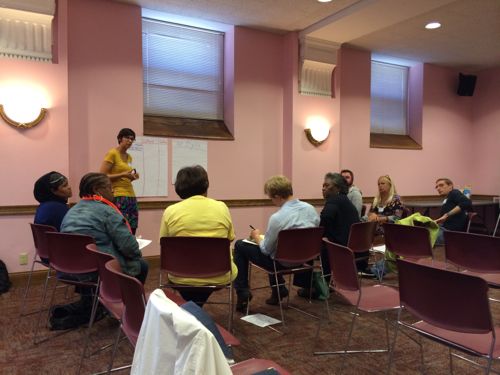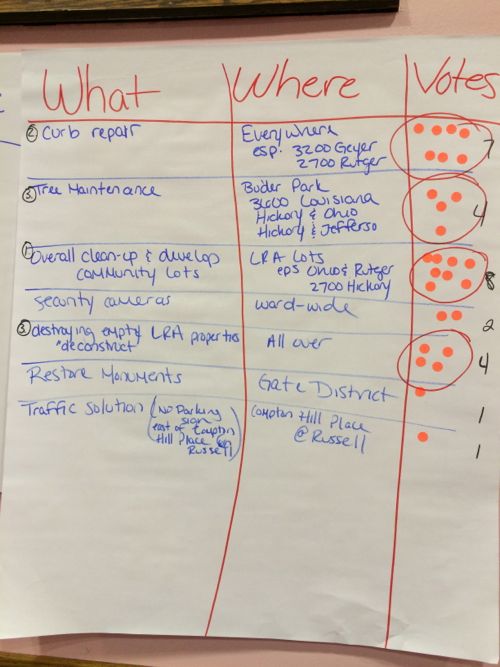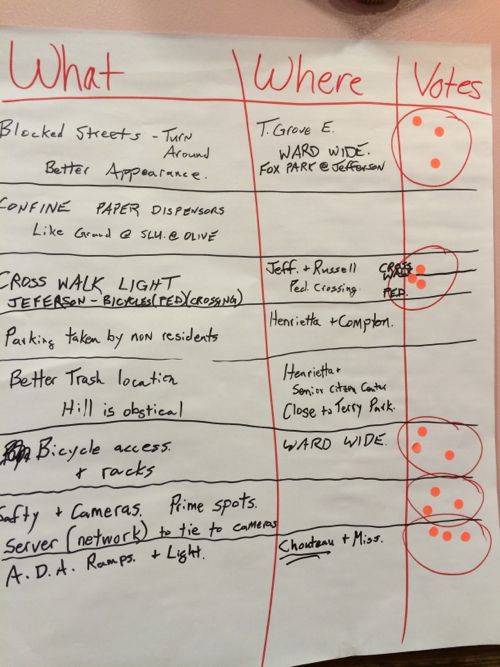 If you're a resident of the 6th ward and want to participate, you've got a few more opportunities this week:
Monday, October 14th
Stray Dog Theater
2348 Tennessee Ave
6:30pm-8:30pm
Wednesday, October 16th
Lafayette Park United Methodist Church
2300 Lafayette Ave
6:30pm-8:30pm
Saturday, October 19th
Barr Branch Library
1701 S Jefferson Ave
10:00am-12:00pm
Have an idea but can't attend? No problem, email your idea.
Once all the ideas are collected, volunteer budget delegates will work with city departments to turn them into projects, with real budgets. Then, in April 2014, 6th ward residents will get a chance to vote to see what gets funded. Will they pick one $100,000 or five $20,000 projects?
No matter what gets funded, citizens are participating in their community.
— Steve Patterson