In August I posted about An Infuriatingly Avoidable Accessibility Issue while trying to visit Art Saint Louis + Mississippi Mud, shared tenants at the Park Place building. Here are a couple of photos from that post:
I've been checking to see any change and finally the other day something was different: a temporary ramp. I snapped the following photo and continued.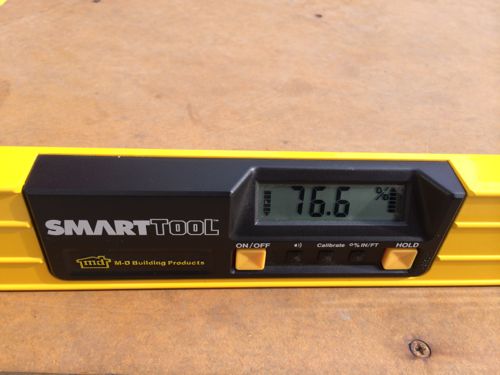 I was told by a tenant employee the building's owner, The Lawrence Group, is "curing wood" to be used for their final solution.  It'll need to extend three times as far out to be ADA-compliant, the sides will also need to be sloped. This is necessary because the architects at The Lawrence Group forgot it was necessary to make this tenant space accessible as part of the $70 million dollar renovation of the building that opened in 2011.
Once I spot the next wood ramp in place I'll check the slopes, take pics, and post again.
— Steve Patterson