I'm a fan of public art, but I'm a bigger fan of active urban corners. I'll explain the missed opportunity at the end, first let's look at the corner of Stifel's building known as One Financial Plaza.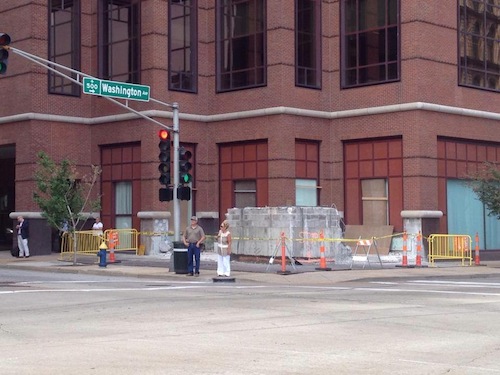 So what's the missed opportunity? This would've been the perfect time to activate the street level of the building, the corner in particular. Imagine a 24 hour Walgreens or CVS with a glass corner entry. Or a coffee shop/cafe, newsstand, etc.  Something more interesting than seeing the closed vertical window blinds of office workers.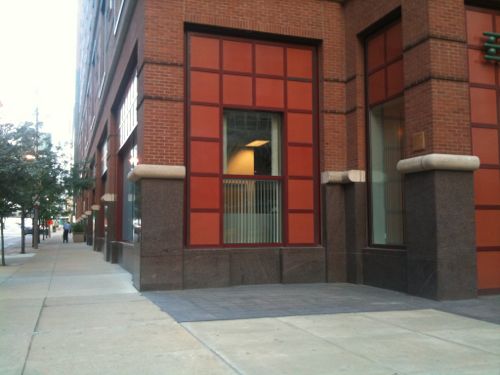 They can still create an active corner on the west side, at 6th — facing MetroLink.
— Steve Patterson