Today is my wedding anniversary — my first ever.  When I finally acknowledged to myself, at age 16, that I was gay, the idea of marrying a man 30+ years later never entered my mind.  Thankfully the political & social landscape has changed a lot since then!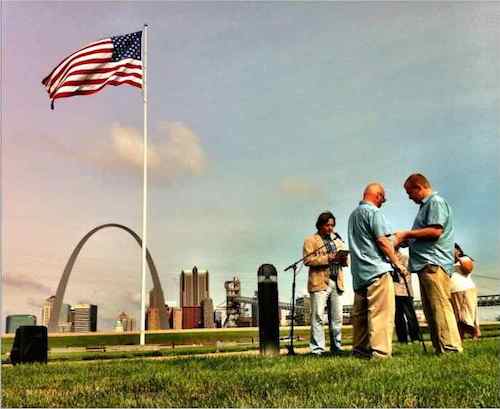 To celebrate we decided to visit Atlanta…Illinois, not Georgia. First we visited his family in Springfield IL, then we headed north to Atlanta. This small town on the old Route 66 was incorporated in 1853.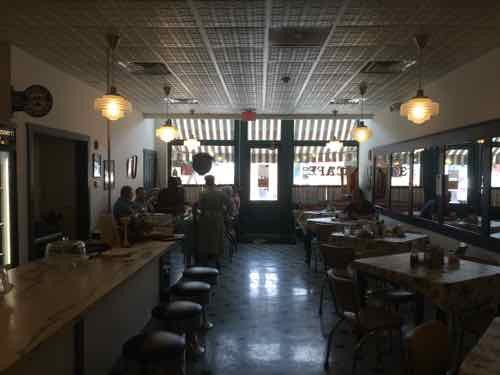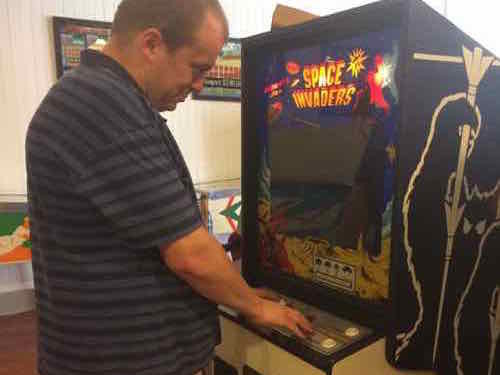 We decided to save the tour of the wood J. H. Hawes Grain Elevator Museum and other sites for our next visit.  After Atlanta we drove 5 minutes North on the old Route 66 to the smaller town of McLean IL, incorporated 13 years later. We'd actually been to McLean before — the truck stop right off I-55 is where Megabus stops to/from Chicago.
These towns sprang up in the 19th century because of the railroad, which has me curious about how the railroads got their right-of-way. I also find the street patterns in these towns — in relation to the railroad — interesting.
The design of the original town of McLean remains almost unaltered to this day from the original plans. The design was similar to other places along the Alton and Springfield Railroad including Normal, Towanda, Odell, and Dwight. The original town was basically a square with streets aligned north-south and east-west, split diagonally by the railroad with a line of lots paralleling either side of the tracks.

As in other towns along the same railroad, there was a widened rectangular area paralleling the tracks labeled "Depot Grounds." In the case of McLean, the Depot Grounds were laid out only on the southeast side of the railroad. The triangle of land on the northwest side, between the lots paralleling the railroad and remainder of the town, was designated as a public property and is still used as a park. The comparable triangle on the opposite side of the tracks was unlabeled and its intended use is unclear. This same arrangement of public land was followed at the town of Towanda.

Mclean was distinctive in that there were no streets between the diagonal line of lots along the tracks.Perhaps because of this, much of the business district developed along Morgan Street, which ran east-west just north of the park, or along Hamilton Street, which ran north-south, just west of the park. The line of lots paralleling the tracks and southeast of the railroad became the location of the hotel and the town jail. Later additions on the east side of the town featured additional lots which parallel the railroad as well as more conventional blocks (Wikipedia)
 Interstate 55 in this area opened in 1977, making the remaining Route 66 a by-road. We had a great day exploring Illinois, eating good food, and playing video games — a perfect way to celebrate our first anniversary!
— Steve Patterson