It was five years ago today that a fire destroyed the 3949 Lindell apartments. They'd been recently completed and occupied for only a few years.
Going from memory, the building had sprinklers buy the fire started in an attic space. The remains were so badly damaged it all had to be razed, except for the parking garage.
This was the 2nd fire to destroy 3949 Lindell.
It was rebuilt.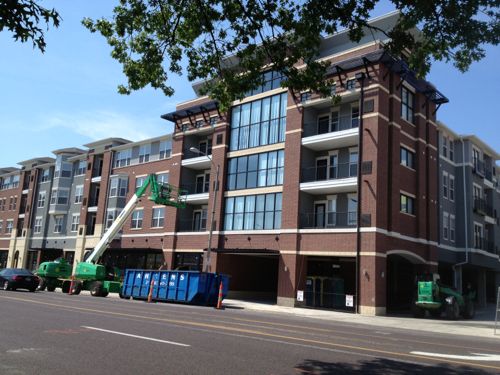 Hopefully it'll remain standing for many decades.
— Steve Patterson