The ribbon will be cut on the new Kiener Plaza at noon on Friday, May 19, 2017. Kiener Plaza is a 2-block urban park, part of the Gateway Mall, bounded by Broadway (5th) on the East, Market on the South, 7th on the West, and Chestnut on the North.
Originally Kiener Plaza was just one block — Broadway to 6th. The 2nd block was added in the 80s with the Morton May Amphitheater replacing a surface parking lot on the West block.  Sixth Street was closed between Chestnut and Market — just one block. This forced the one-way Southbound traffic on 6th to turn onto one-way Eastbound Chestnut.
I went through my photos of Kiener Plaza — I'd used a few on the blog before, but added 20+ to this post.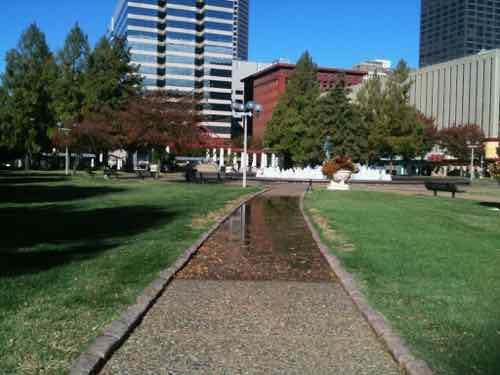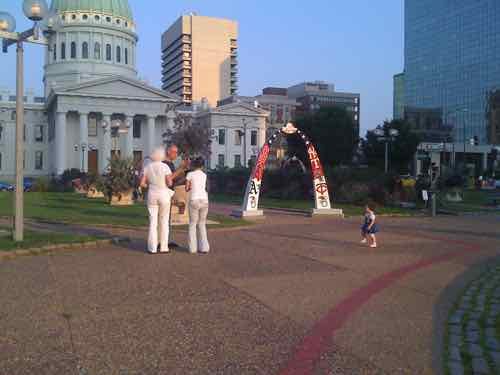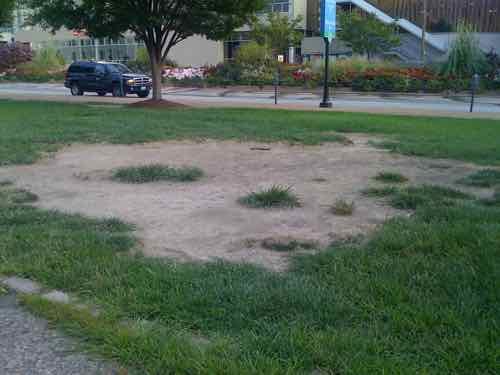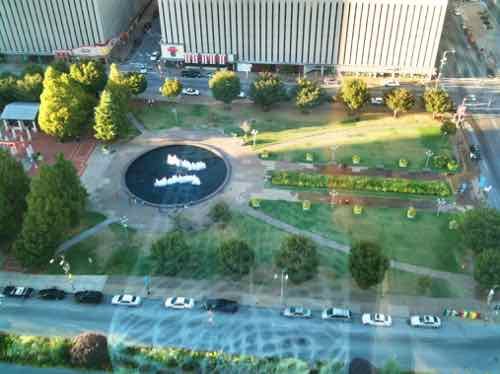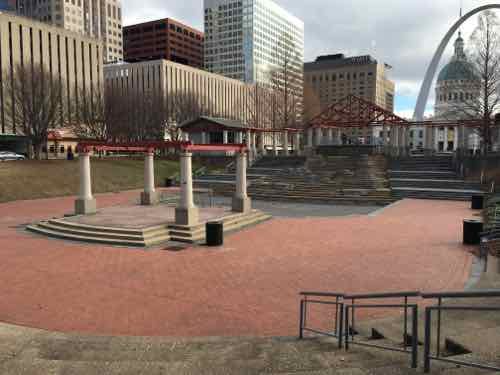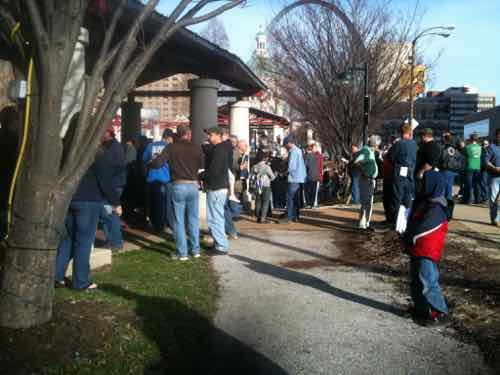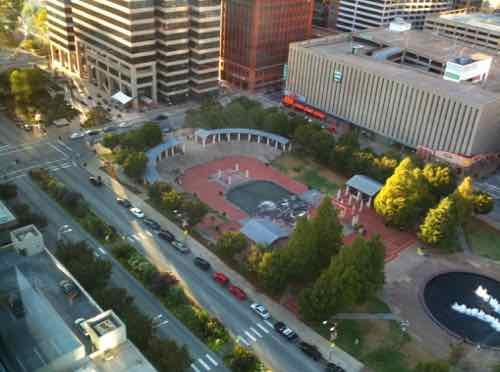 The two blocks were never a cohesive design, from different decades. The new design starts from a clean slate, we'll see Friday how well it turned out.   See cityarchriver.org/visit/kiener for more information on Friday & Saturday's activities.
A week from today I'll have my thoughts on the new Kiener Plaza.
— Steve Patterson