Our World War I memorial, the building known as Soldiers Memorial Military Museum,  opened nearly two decades after the war ended.
Soldiers Memorial officially opened on Memorial Day in 1938. The building was designed by St. Louis architecture firm Mauran, Russell & Crowell in a classical style with art deco flourishes. It features four monumental groups of sculptures by artisan Walker Hancock that represent courage, loyalty, sacrifice, and vision. Hancock, a native St. Louisan, served in the US Army in World War II but is perhaps best known for being one of the Monuments Men, the group tasked with protecting and recovering cultural and historical artifacts from wartime damage.

By the end of the 1940s the Court of Honor had been established across the street from Soldiers Memorial. It memorializes the St. Louisans who lost their lives during World War II. (Missouri History)
In 2016 it closed for a much needed renovation by the Missouri History Museum, the new caretakers of the property and collections.
After it closed for renovations I posted some of the pics I took on that last pre-renovation day.  It reopened last Fall, here are some before pics along with the after renovation pics.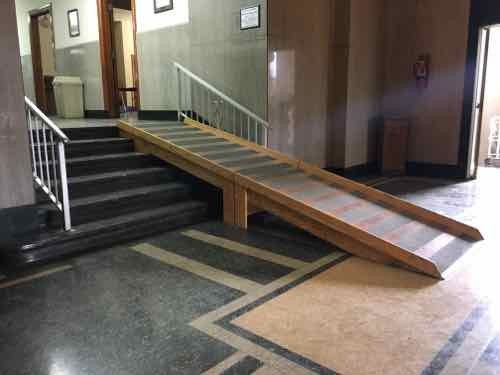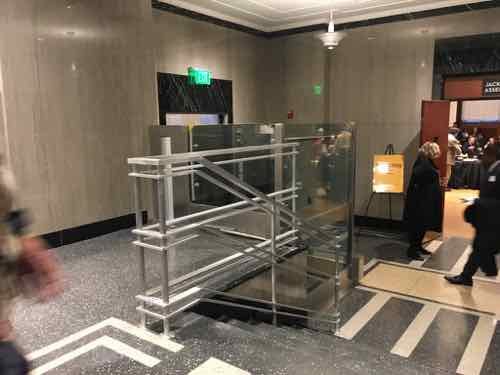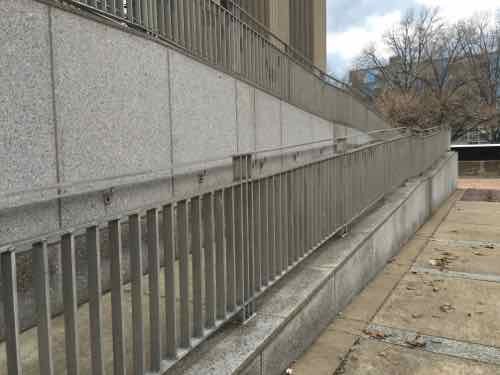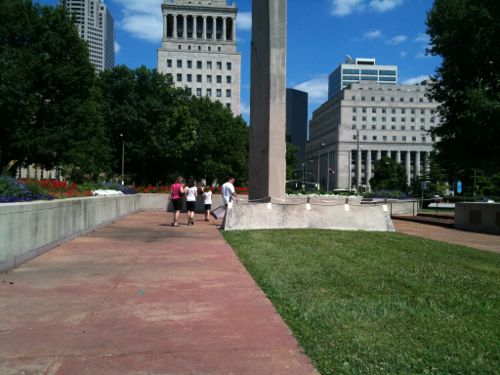 Now for some more pics.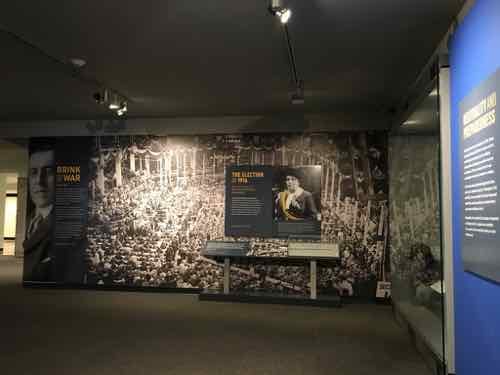 If you haven't checked it out I suggest you do so.
— Steve Patterson