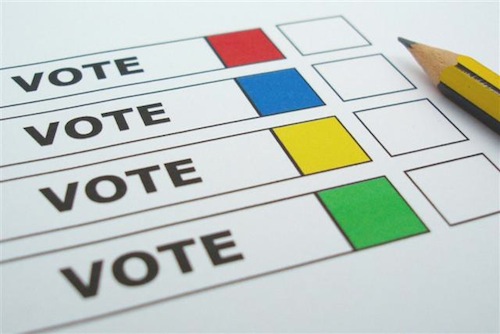 This year has been violent:
When gun violence erupts in America, the local mayor is often the first to comfort families and try to heal their community. So far this year, there have been more than 35,000 incidents of gun violence in America — 261 of which are considered mass shootings — blamed for more than 9,200 deaths.

CBS News national correspondent Adriana Diaz spoke to four mayors, one of whom had to respond to a massacre less than two weeks ago. Nan Whaley of Dayton, Ohio, Bobby Dyer of Virginia Beach, Virginia, and Christine Hunschofsky of Parkland, Florida have all had to help their cities heal after a mass shooting. Washington, D.C. mayor Muriel Bowser addresses gun violence on a continual basis. Together, they're part of a growing bipartisan chorus of local politicians pushing Congress to take action on guns. (CBS News)
St. Louis hasn't been immune:
When classes resumed this week at public schools in St. Louis, some desks were noticeably empty as grief counselors greeted students returning from one of the deadliest summers for childrenin the city's history.

Xavier Usanga, a 7-year-old student at Clay Elementary School, was killed by a stray bullet while playing near his home Monday, a day before he was to begin the second grade, his family said.

The boy's death marked the seventh child under the age of 17 killed by gun violence in St. Louis this year, police said. All but two of the victims were slain since school let out in June, and police have expressed frustration about the unsolved killings. (ABC News)
Inevitably the 2nd Amendment comes up whenever guns, and gun regulations, are discussed. So it is the subject of today's non-scientific poll:
Today's poll will close at 8pm tonight. Wednesday I'll have the results and my thoughts.
– Steve Patterson