Forest Park Ave from Kingshighway to Grand (map) is 1.6 miles long with the potential to be a dense urban corridor. Developers, however, would like to make it a typical low-density big box chain retail corridor. I'd like to show you why I believe two big box retail developments at Forest Park Avenue & Vandeventer are out of character, why these will undo the work others have done recently.
I had enough photos of various buildings along Forest Park Ave to write this post, but Saturday I spent about 90 minutes taking around 150 photos as I traveled the entire length in my wheelchair. Why go to such trouble? I believe cities can't be properly understood driving through in a car, or worse, relying on Google street view. You've got to hit the pavement to really get what an area is about.
I got off the bus on Forest Park Ave at the first stop east of Kingshighway and returned downtown from the Grand MetroLink station, about 2 miles of travel.  Don't worry, I'm only going to show you a small percentage of the images I took.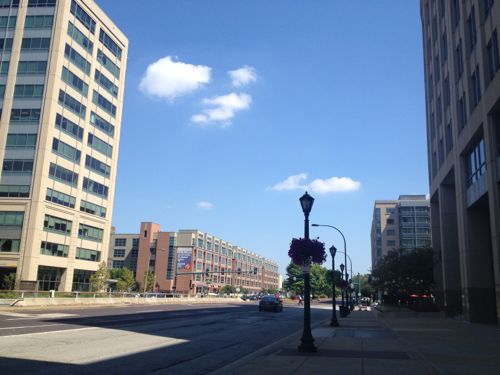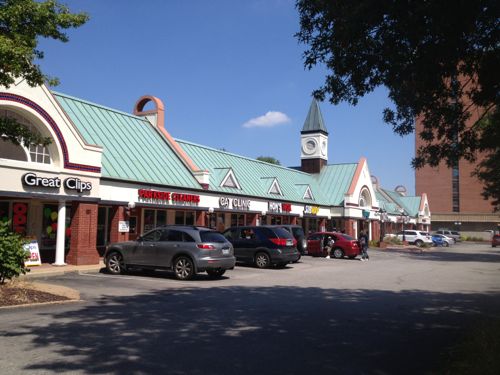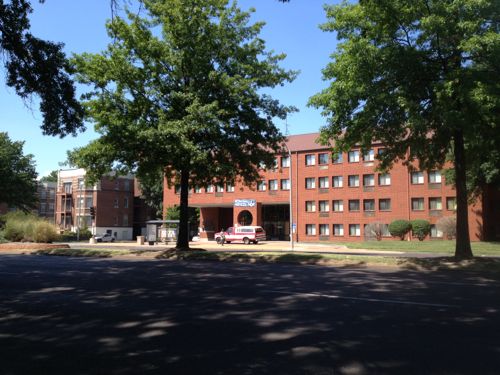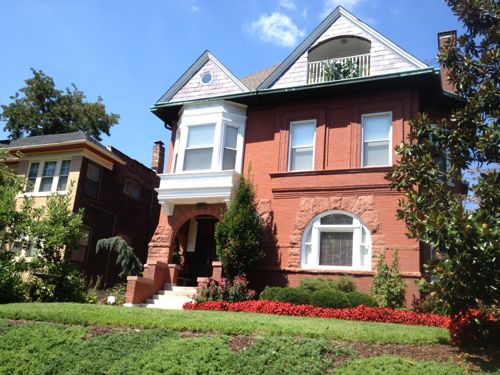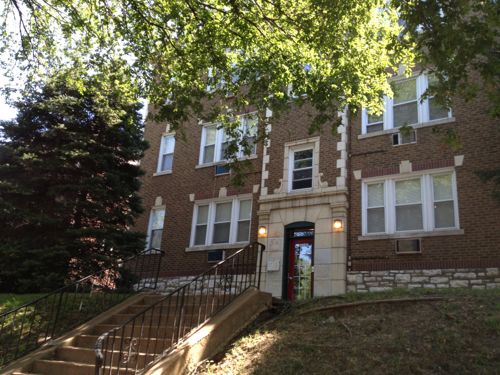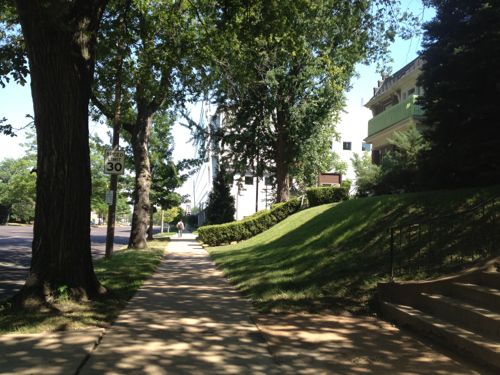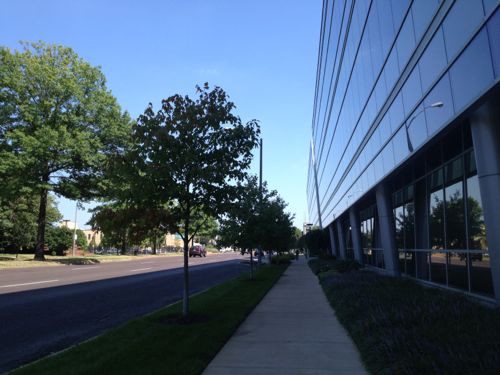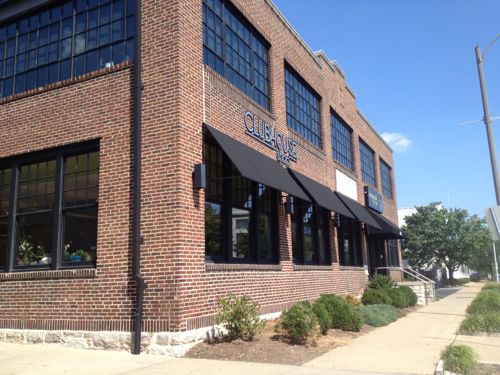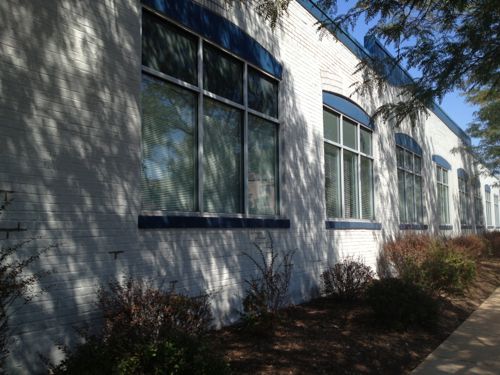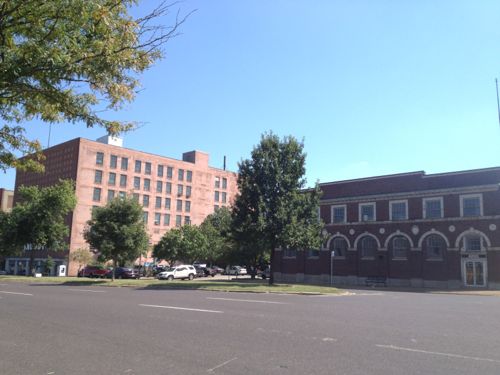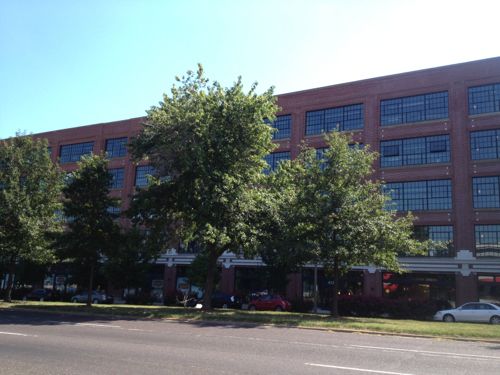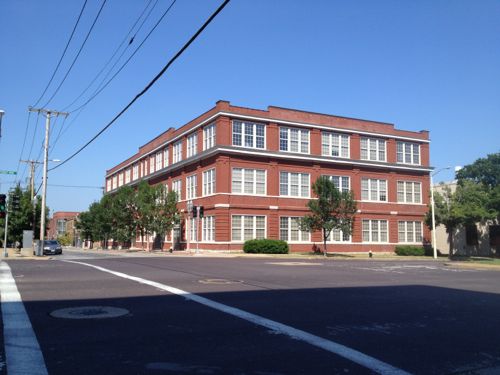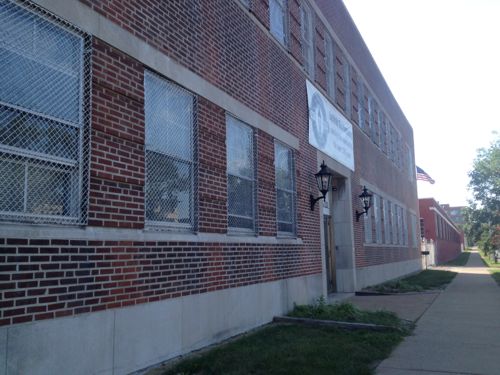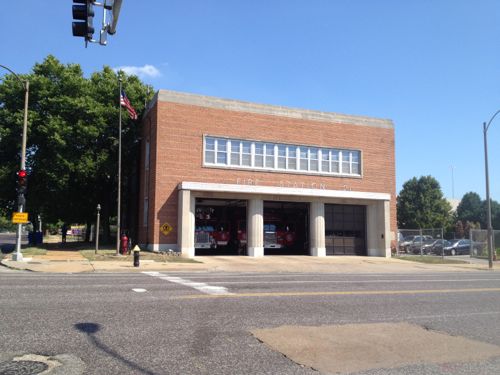 As you can see each block for the last 1.5 miles from Kingshighway has buildings fronting Forest Park Ave, nearly all 2 or more floors. Seems like every decade since the early 20th century new buildings have followed this pattern. But now Pace wants to change the pattern drastically, a new vision.
Pace Properties wants to build a retail center, called Midtown Station, on Forest Park Ave. between Vandeventer and Spring.

Pace says the site is ideal because of its proximity to St. Louis University and Washington University, as well as major employers like Ameren Missouri, BJC and Wells Fargo. (KSDK)
From the development flyer:
Next to Saint Louis University should be walkable retail shops, not the blank walls of the back of big boxes. I'm not opposed to retail, I'm opposed to the form these developments will likely take. I'm gathering examples of how this could be done much better, look for another post next month.
I don't want this new suburban big box vision to reverse the urban corridor.
— Steve Patterson