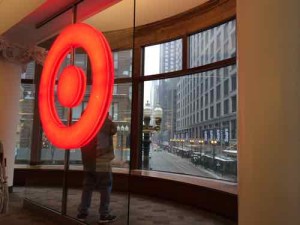 Increasingly online retailers are opening brick & mortar stores. But don't expect big boxes filled with merchandise, purchases will still be shipped:
For instance, New York-based Bonobos offers four styles of men's pants , 20 color options and about 30 sizes in its clothing mix. That's over 2,400 different possibilities.

"If you were actually to stock that in inventory, the amount of space you would need would be exorbitant," said Erin Ersenkal, the New York-based company's chief revenue officer.

Customers leaving its stores "walk out hands-free" as the Bonobos website says, their order shipped directly to their home or office.

By only stocking clothes that customers can try on for fit, and then shipping them, "we're able to take all the energy that would have been focused on inventory management and shift it to our customers," he said. (USA Today)
Retailing is continually changing. It's nothing like I remember from the 70s when I'd go to Sears, TG&Y, & OTASCO with my mom. Or even the 80s when I worked at Toys "R" Us and Dillard's.
For online retailers, a physical store or two lets them study what customers want. Today I won't be anywhere near a physical store.  However, tomorrow is Small Business Saturday — put in your zip code to see local small businesses.
— Steve Patterson