Yesterday I met a friend for lunch at a lunch place on the ground floor of the Bank of America building bounded by Broadway, Chestnut, 4th & Pine.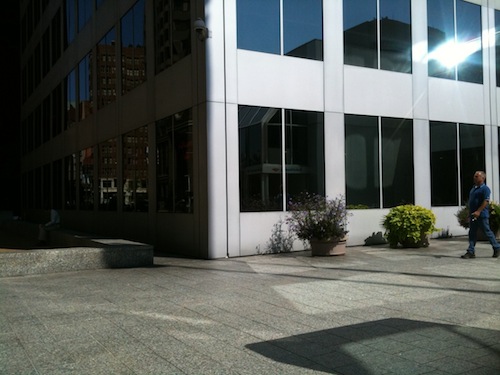 The picture above is the Atrium Cafe as seen from the outside. Â Exciting huh?
However, from the lobby the place was very open visually and there was a steady flow of customers. Â From the outside it is impossible to tell what is going on inside, a visitor to St. Louis could walk right past the building and not realize the place they want to grab a bite for lunch is right there.
This is not the fault of the owner of the Atrium Cafe, but the design of the building and so many others. Â They are internally focused. Hopefully we can get building owners to begin piercing through the exterior walls to create more excitement at the sidewalk level.
– Steve Patterson