Last Saturday morning we drove out to The Boulevard to get a gift at Crate & Barrel.  When we arrived and left a large SUV was parked blocking the crosswalk.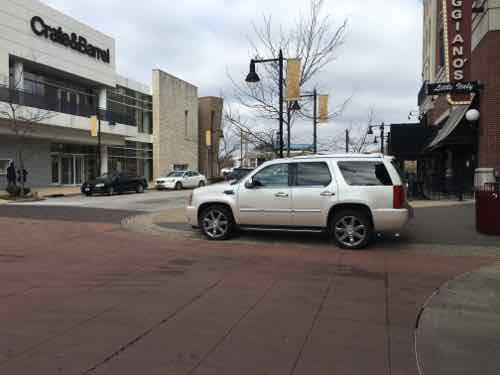 A person was inside, but I didn't confront him other than giving him a dirty look as I slowly walked around with my cane.
This person was either:
Waiting to pick up someone who was shopping, or
Security
I emailed the property manager at Pace Properties, asking if this person was security. I've not heard back.
— Steve Patterson