Following the Arch's 50th Anniversary on October 28th I posted that the Luther Ely Smith Square Flagpole Will Replace Flag on Top of Old Courthouse Dome. At the time the newly redesigned Luther Ely Smith Square wasn't open yet. Late last month it opened.
Before taking a look at the new I thought we should first look at the old.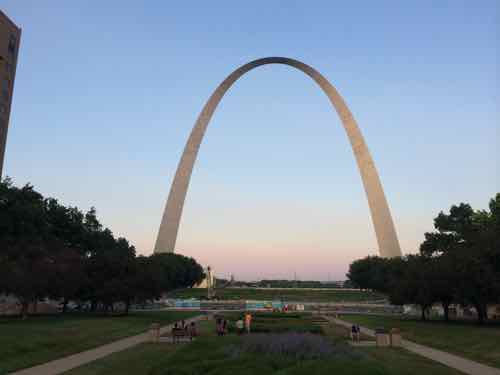 Unfortunately. these images don't give you a good overview. For that we need to look down from somewhere high up — like the Arch.
Okay, let's take a look at the new Luther Ely Smith Square (LESS):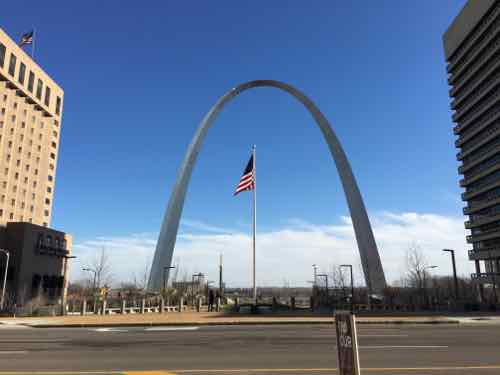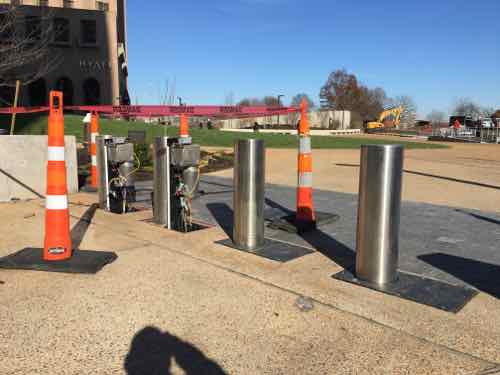 This Square is an important part of the new plan to have visitors enter the Arch grounds from downtown. It's well-designed and draws you toward the Arch. The lid over the highway can become the lid over a boulevard in the future.
— Steve Patterson