Two days ago I posted about the false story that an urban Fiat dealership was going to open in an existing downtown building. That prompted me to finally get around to doing a post on the last auto dealership in downtown St. Louis.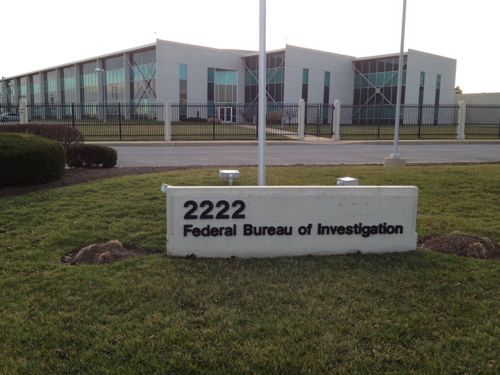 The FBI's St. Louis office now occupies the 6.7 acre site of the former Boulevard Mercedes-Benz at 2222 Market St. The Mercedes-Benz dealership is visible in a 1971 image on HistoricAerials.com, but I'm unsure when it originally opened, my guess would be late 1960s. The dealership closed in 1995 with the franchise license moving to suburban Ellisville MO and becoming Tri-Star Mercedes-Benz.
On December 1, 1997 an application to raze the former dealership was made and the demolition was completed the following month per city records at Geo St. Louis. The old dealership was suburban and the FBI is not much of an improvement.
– Steve Patterson