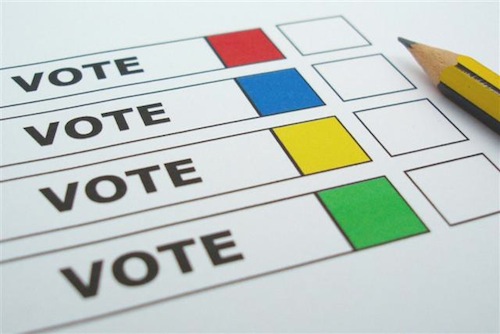 The subject of today's poll may ultimately be decided by a court, from April:
The public body that owns and operates the Edward Jones Dome filed suit Friday against the city of St. Louis. They are trying to avoid a public vote on the use of taxpayer money for a new downtown football stadium. The St. Louis Regional Convention and Sports Authority would ultimately be responsible for building the proposed stadium on the riverfront. The RSA is suing St. Louis city claiming the city ordinance requiring a citywide vote before public funds are spent on a stadium is, "Overly broad, vague and ambiguous." The city says the ordinance is legal. (Fox 2)
The lawsuit makes sense, the St. Louis Regional Convention and Sports Authority wants legal clarity:
At the center of the St. Louis lawsuit is a 2002 city ordinance that says a vote is required to decide whether public funds can be used to help pay for a sports venue. (LA Times)
Then last month a third of the aldermen weighed in:
Nine of the city's 28 aldermen are calling for a public vote on the use of city tax dollars for a new riverfront football stadium — regardless of the outcome of a lawsuit seeking to escape just such an election.

On Friday, Alderman Scott Ogilvie sent a letter signed by him and eight colleagues asking the public board of the Edward Jones Dome to drop its lawsuit against the city and "embrace a conversation with St. Louisans" about the funding of a $985 million downtown arena. (Post-Dispatch)
Ordinance 65609/66509 called for a public referendum, becoming Chapter 3.91 Professional Sports Facility of the city code after approval by voters. City election results aren't available online before 2005 so I asked Election director Gary Stoff about the results:
"Proposition S appeared on the Nov. 5, 2002 ballot.  The results were 48,872 (55.37%) in favor of the proposition and 34,552 (44.63%) opposed."
The Post-Dispatch in January:
St. Louis residents passed the ordinance in 2002 by nearly 10 percentage points, 55 percent to 45 percent. St. Louis County voters approved a similar measure in 2004 by even more, 72 percent to 28 percent. (Post-Dispatch)
So there you have it. Today's poll question asks "Should St. Louis tax payers get to vote on funding a new NFL stadium?" The poll is in the right sidebar (desktop layout) and will close at 8pm tonight.
— Steve Patterson