St. Louis voters have selected their candidates for our new 14 wards, cut in half from the 28 wards for more than a century.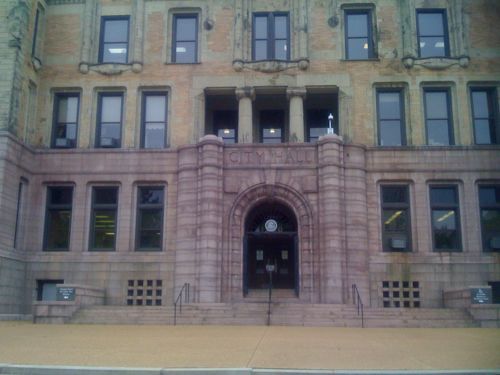 Of the 28 the following aldermen didn't run this year:
Dwinderlin Evans (4th ward)
Christine Ingrassia (6th ward)
Jack Coatar (7th ward)
Annie Rice (8th ward)
Dan Guenter (9th ward)
James Lappe (11th ward)
Bill Stephens (12th ward)
Carol Howard (14th ward)
Jesse Todd (18th ward)
Marlene Davis (19th ward)
The following aldermen ran, but were defeated in the March primary:
Michael J. Gras was the 28th ward alderman, coming in a very close 3rd in a 3-way primary in the new 9th ward.
Lisa Middlebrook was the 2nd ward alderman, but was defeated in a 3-way race against two other existing aldermen in the new 13th ward.
Brandon Bosley (3rd ward) and James Page (5th ward) were defeated in a 4-way primary race in the new 14th ward.
The following aldermen were defeated in Tuesday's general election:
Joe Vaccaro, longtime conservative alderman in the 23rd ward, was defeated by 24th ward alderman Bret Narayan in the new 4th ward.
Tina Pihl was 17th ward alderman, losing to Michael Browning in the new 9th ward.
In the new 13th ward Norma Walker, recently elected to fill the 22nd ward seat, was defeated by 27th ward alderman Pamela Boyd.
Two former aldermen lost in their attempts to return to the board: Ken Ortmann & Jennifer Florida.
State Rep Rasheen Aldridge thankfully defeated Hubbard dynasty candidate Ebony Washington. Aldridge will resign as state rep to be sworn in as 14th ward alderman. A special election will be held to fill the state rep seat — hopefully a Hubbard won't be elected.
The new 14-member board of aldermen will be:
1) Anne Schweitzer* (13th)
2) Thomas Oldenburg* (16th)
3) Shane Cohn* (25th)
4) Bret Narayan* (24th)
5) Joseph Vollmer* (10th)
6) Daniela Velazquez
7) Alisha Sonnier
8) Cara Spencer* (20th)
9) Michael Browning
10) Shameem Hubbard* (26th)
11) Laura Keys* (21st)
12) Sharon Tyus* (1st)
13) Pamela Boyd* (27th)
14) Rasheen Aldridge
So ten of the fourteen aldermen were reelected (marked with *, followed by their pre-2023 ward number), with only four being entirely new to the board. With Aldridge, the board will now have two openly LGBTQ members, joining Cohn.
Fifty percent are people of color (PoC), and one more than half are women. When you include the board president, comptroller, and mayor this is the first time in the 259-year history of the city that women and people of color will be in charge — long overdue!
I believe it is the new aldermen representing the even-numbered wards that will start with 4-year terms — those representing odd-numbered wards will initially have only a 2-year term. In 2025 the odd-numbered wards will hold elections for 4-year terms.
Voters also approved Proposition C establishing a Charter Commission to propose charter amendments to voters. I strongly recommend language changes to eliminate the March primary — with instant runoff/ranked-choice voting in every April in races with 3+ candidates. We shouldn't have to go the polls just 4 weeks apart!
A 3% tax on recreational/adult-use cannabis was approved in the city, and in St. Louis County. Though I'm a supporter of legal cannabis, I'm among those who voted yes because these jurisdictions will need to provide city services.
Sadie Weiss and Tracy Hykes were elected to the board of education, Nicole Robinson defeated incumbent Pam Ross for a trustee seat on the community college board. Voters approved the DeBaliviere special business tax district.
— Steve
————————————————————————
St. Louis urban planning, policy, and politics @ UrbanReviewSTL since October 31, 2004. For additional content please consider following on Facebook, Instagram, Mastodon, and/or Twitter.