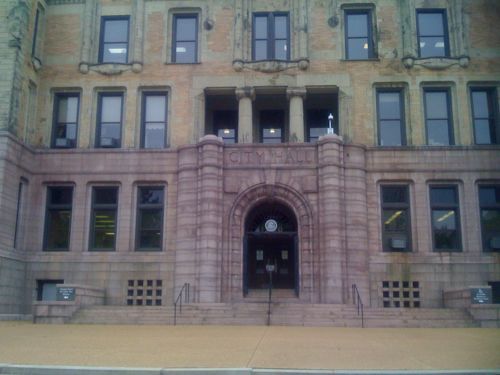 The St. Louis Board of Aldermen will meet at 10am today, their 25th week of the 2017-2018 session. The 3rd item on the agendas is "Swearing In Alderwoman Elect Elicia "Lisa" Middlebrook. " Middlebrook won a 3-way race held last month to serve out the unfinished term of 2nd ward Alderman Dionne Flowers, who was appointed Registrar.
In other news, longtime 8th Ward Alderman Stephen Conway, appointed Assessor by Mayor Krewson,  resigned on Monday, a special election will be held February 13, 2018 — see press release.
FOUR (4) NEW BOARD BILLS ON THE AGENDA* FOR INTRODUCTION TODAY 12/1/17:
*Note that just because a bill is on the agenda doesn't mean it'll be introduced, similarly, bills not on the agenda might be introduced if they suspend the rules to do so. This information is based on the published agenda as of yesterday @ 8am:
B.B.#203 – J. Boyd –An Ordinance, recommended by the Board of Public Service of the City, establishing multiple public works and improvement projects within the City of St. Louis (the "Projects").
B.B.#204 – Williamson –An ordinance approving a Redevelopment Plan for 1020 Union/5251 Cates.
B.B.#205 – Moore –An ordinance approving a Redevelopment Plan for 2400-22 N. Sarah and 4056-58 St. Ferdinand.
B.B.#206 – Kennedy –An ordinance approving a Redevelopment Plan for 5122-24 Kensington.
The meeting begins at 10am, past meetings and a live broadcast can be watched online here. See list of all board bills for the 2017-2018 session.
— Steve Patterson