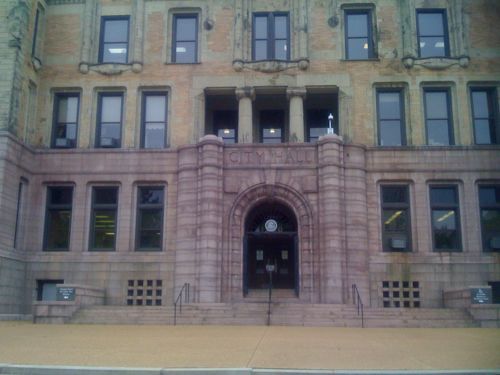 The St. Louis Board of Aldermen will meet at 10am today, their 9th meeting of the 2018-2019 session.
Today's agenda includes just new bill:
B.B.#87 – Murphy – Pursuant to Ordinance 68937, an Ordinance authorizing the honorary street name, Robert Prager Way, to begin at the intersection of Morgan Ford Road and Bates Street and run west on Bates Street to the intersection of Bates Street and Gravois Avenue.
The meeting begins at 10am, past meetings and a live broadcast can be watched online here. See list of all board bills for the 2017-2018 session — the new bills listed above may not be online right away.
— Steve Patterson