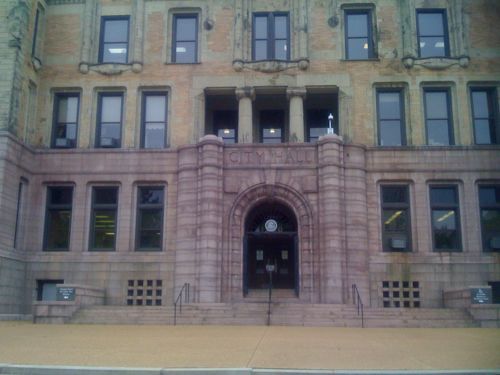 The St. Louis Board of Aldermen will meet at 10am today, their 33rd week of the 2017-2018 session.
NEW BOARD BILLS ON THE AGENDA* FOR INTRODUCTION TODAY 2/9/18:
*Note that just because a bill is on the agenda doesn't mean it'll be introduced, similarly, bills not on the agenda might be introduced if they suspend the rules to do so. This information is based on the published agenda as of yesterday @ 8am:
B.B.#257 – Guenther ? An ordinance approving a Redevelopment Plan for 3434 and 3436 Indiana.
B.B.#258 – Middlebrook ? An ordinance approving the Petition to Establish the Gateway Land Community Improvement District.
B.B.#259 – Oldenburg ? An ordinance amending Ordinance No. 68481, approved November 9, 2009, for the purpose of prohibiting smoking within one?hundred (100) yards of any Park Playground, except in those areas in which smoking is not regulated under Ordinance No. 68481, and containing an emergency clause.
The meeting begins at 10am, past meetings and a live broadcast can be watched online here. See list of all board bills for the 2017-2018 session.
— Steve Patterson