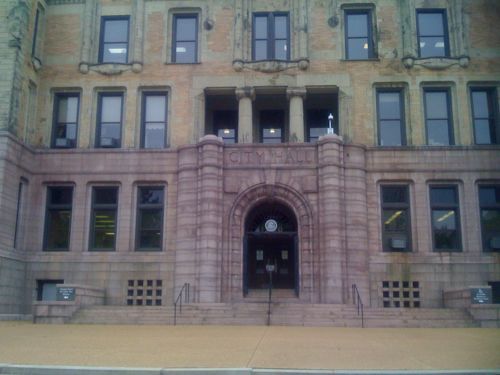 There are 3 new bills to be introduced at the St. Louis Board of Aldermen today. First, a bill on a later version of lsat week's agenda so it wasn't on my post last week.
B.B.#91 – Tyus/Green –An Ordinance pertaining to income which is exempt from the City earnings tax, repealing Ordinance 65094, removing an exemption on any income received by a person in the form of or related to the grant, vesting or exercise of stock options, performance shares or performance?based stock related incentive plans from the city earning tax, and containing an emergency clause.
ON AGENDA FOR INTRODUCTION TODAY 6/30/17:
Note that just because a bill is on the agenda doesn't mean it'll be introduced, similarly, bills not on the agenda might be introduced if they suspend the rules to do so.
B.B.#92 – Boyd –An ordinance repealing section 17.62.220 of section one of Ordinance 62047 approved July 20, 1990, pertaining to the administration and use of the parking meter fund, and enacting in lieu thereof a new section pertaining to the same subject matter.
B.B.#93 – Pres. Reed/Muhammad –An ordinance recommended by the Board of Estimate and Apportionment, making a supplemental appropriation to the Annual Budget Ordinance ____for Fiscal Year beginning July 1, 2017 and ending June 30, 2018 amounting to the sum of Three Hundred Ninety Thousand Dollars ($390,000), and containing an Emergency Clause.
B.B.#94 – Muhammad –An ordinance authorizing the honorary street name, "Terry 'Chip' Jones Way," on E. Lee Avenue between N. Taylor & Dryden.
The meeting begins at 10am, it can be watched online here. See list of all board bills for the 2017-2018 session.
— Steve Patterson