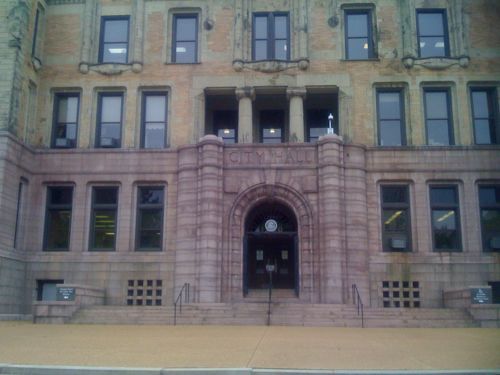 One thing is certain, no matter which of the three candidates in the 20th Ward General Election wins the race on April 7th: the 20th Ward will have new representation at the Board of Aldermen.   Ald. Craig Schmid, first elected in 1995, had his ward # changed on him once, and frequently faced primary & general challengers. He always came out on top — until the recent primary.  Thank you Craig for your service & loyalty, but I'm glad you lost the election. It has been time to move on but you kept running anyway.
Voters in the 20th Ward should plan to attend Thursday night's debate among to hear the three candidates, via Facebook:
Please join your South City neighbors for a 20th Ward Aldermanic Debate. A non-partisan question and answer forum will be moderated by The League of Women Voters. Attendees may ask questions submitted in writing the day of the forum.

All candidates have been invited to participate:
Cara Spencer (Dem)
Stephen Jehle (Ind)
Vicky Ingram (Grn)

The debate begins promptly at 6:45 and will end by 8:15, please feel free to arrive early at 6 for Cherokee Neighborhoods Happy Hour and to be seated. Guests are also welcome to stay for after hours.

This event is hosted by The Chippewa Broadway Business District in partnership with The South City Business Collaborative (Dt2, Carondelet, CSBA, CBBA)

Please share this event with your friends and neighbors, and don't forget to VOTE on April 7th.
Thursday's debate will be held at 2720 Cherokee.
— Steve Patterson