The sidewalks downtown seem to be shrinking in width, even though the curb line hasn't changed in years.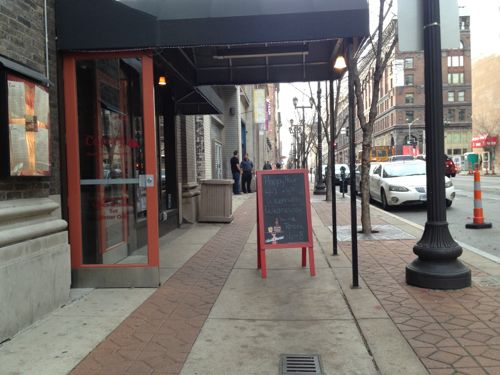 When I first passed Copia, above, on Wednesday three people were conversing just outside the door, blocking my only path. One moved the sign as I started to hit it and he said "sorry", apologizing for the sign blocking the sidewalk.  A half an hour later I come back through and the sign is placed in the same location. The supports for the awning also reduce the width. So does the planter in the background.
Block after block our sidewalks are effectively reduced to single file. Not exactly friendly or what was envisioned when the sidewalks were widened at significant public expense some years ago.
If allowed, some adjacent property owners will privatize the public sidewalk.
— Steve Patterson