In July one modest house in the St. Louis suburb of Ferguson got the attention of many:
A Ferguson resident has won a battle with city officials that could be considered a matter of taste.

The resident, Karl Tricamo, had been feuding with the city for months over the vegetable garden he had planted in front of his house in the 300 block of Louisa Avenue.

The city saw the garden as a blot on the landscape and issued Tricamo a citation demanding he uproot the corn, tomatoes, sorghum, peppers and other crops sprouting there and, instead, seed the yard for grass. The garden measures 35 feet by 25 feet. (stltoday.com)
Other resources:
Numerous pictures were circulated on Facebook & Twitter as front yard gardening advocates celebrated this victory. But all the pictures concentrated tightly on the garden, I wanted to understand the context. I went to Google Maps but no streetview was available just an aerial.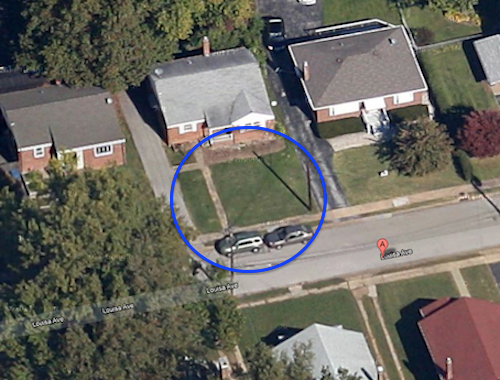 I knew I wanted to see the garden and street in person but it's a 12+ mile drive — and I don't have a car. So I caught a bus at the North Hanley MetroLink station and I was within blocks.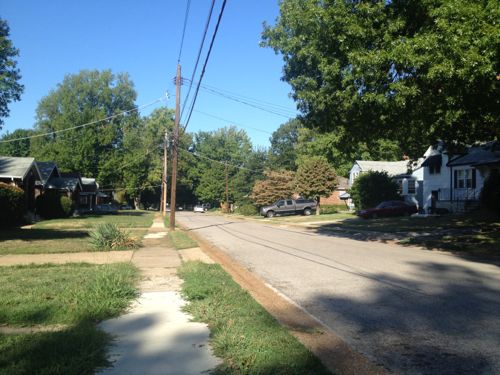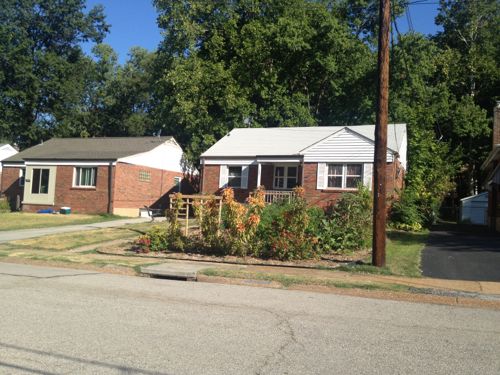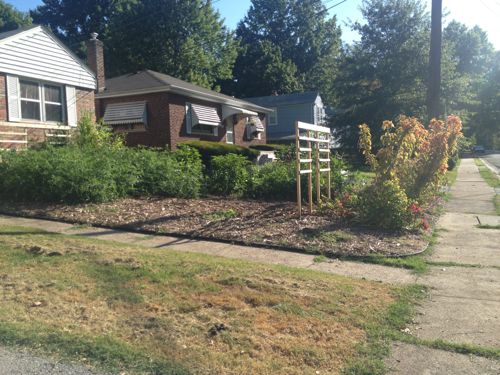 In an older neighborhood with mature trees locations for a vegetable garden are often limited, most vegetables need full sun.  I applaud Tricamo for fighting the City of Ferguson so he could grow food for his family.
— Steve Patterson