When our light rail system, MetroLink, opened on July 31, 1993 it didn't quite reach Lambert Airport, as it does today. Originally the line stopped at the Hanley Station. Eleven months later, on June 25, 1994, the 3.15 mile extension to the main terminal opened.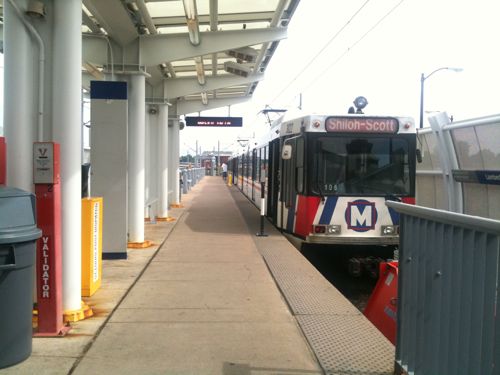 The original line used existing railroad right-of-way but new structures had to be constructed to get the line over I-70 & I-170 to get to the airport. Many use MetroLink to get to/from the airport for flights or work. Â In fact, MetroLink has been a success:
"More than 15 Million passengers boarded Metrolink in FY 2010."- Metro's 2010 Annual Report
The airport's Terminal 2 (East) opened in May 1998 but , due to several delays, the MetroLink  station didn't open until December 23, 1998.
– Steve Patterson