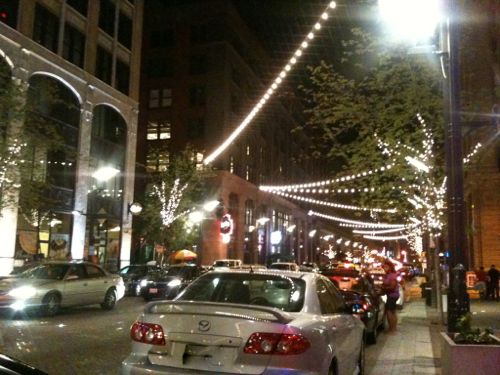 Recently a friend of 40+ years, living in suburbia, posted on Facebook she didn't know what she'll do when her two boys move out of the house.   I had to confirm with her, but the oldest is not yet 13.
Empty Nest Syndrome refers to feelings of depression, sadness, and/or grief experienced by parents and caregivers after children come of age and leave their childhood homes. This may occur when children go to college or get married. Women are more likely than men to be affected; often, when the nest is emptying, mothers are going through other significant life events as well, such as menopause or caring for elderly parents. Yet this doesn't mean that men are completely immune to Empty Nest Syndrome. Men can experience similar feelings of loss regarding the departure of their children.

More mothers work these days and therefore feel less emptiness when their children leave home. Also, an increasing number of adult children between 25 and 34 are now living with their parents at home. Psychologist Allan Scheinberg notes that these "boomerang kids" want the "limited responsibility of childhood and the privileges of adulthood." Children may also return home due to economics, divorce, extended education, drug or alcohol problems or temporary transitions. (Psychology Today)
From a 2011 story on Census data:
According to the data set, entitled America's Families and Living Arrangements: 2011, the number of 25 to 34 year olds living with mom and dad has risen among both sexes since 2005: the number of young men living with parents is up from 14% to 19% and the number of young women is up from 8% to 10%. The Census' graphs indicate that the numbers of older Generation-Yers living under their parents' roofs — a number that had already been trending up before the "Great Recession" — continued to shoot up following the financial meltdown of 2008, specifically from the beginning of 2009 onwards. (Forbes)
If this continues my friend may not find out what an empty nest is like.
My loft building has all age groups, including many Baby Boomers, that sold their suburban homes for a walkable life downtown. Not for everyone, but the 10,000 a day who turn 65 are impacting the marketplace:
America's aging population is already placing different demands on the housing market and affecting what developers will likely be focused on providing, according to Terry Holzheimer, director of economic development in Arlington County, Virginia. He's expecting to see more infill housing, more housing in areas that are walkable, and more pedestrian-oriented neighborhoods with high levels of services and amenities. (The Atlantic Cities)
Some of you will likely argue why empty nesters will keep the suburban nest rather than relocate to a more walkable area. Certainly, many will stay in the home where they raised their kids. Others, like neighbors of mine, will switch places. The kids now with kids of their own will move into the parents house and the parents will move into the kids loft.
— Steve Patterson