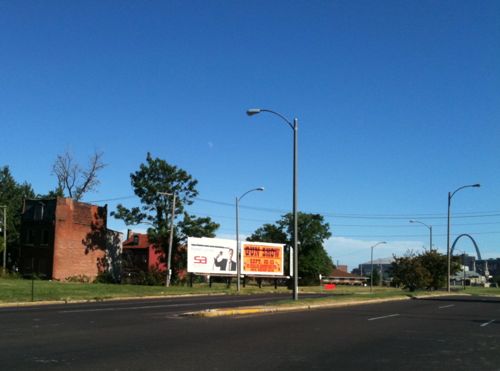 Billboards for a gun show in St. Charles appeared all over North St. Louis, but some objected:
"We have a lot of momentum going, so to see an advertisement for a gun show really struck a major nerve," James Clark of Better Family Life said.

After all, Clark's mission is to encourage teens to put down the pistol and settle beefs by talking instead of shooting.

"This urban core where citizens go to sleep hearing gunshots — we do not need to have that image in these neighborhoods," Clark said. (KMOV)
Residents got CBS Advertising to removed the billboards in one neighborhood but they remained in many others.
Should the community be able to set standards for such advertising or does that violate the free speech of the show's organizers?
– Steve Patterson