Last week I looked at Duncan Ave and how it ends at IKEA, from a visit on the 11th. Today we'll look at the access points to IKEA from Duncan Ave., Forest Park Ave., and Vandeventer Ave., from a visit on the 23rd.
I'd arrived at this point by coming East on Duncan. Today let's travel the way many pedestrians will, from Sarah & Forest Park.  I got off the #10 MetroBus on Lindell at Sarah, then headed South., about a third of a mile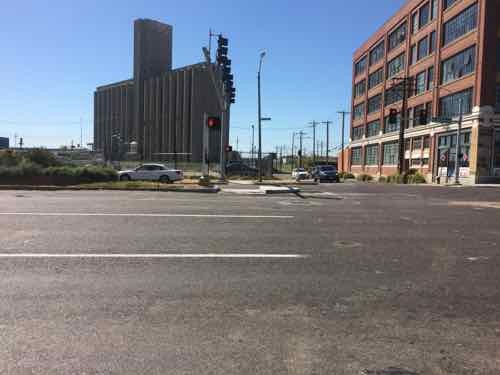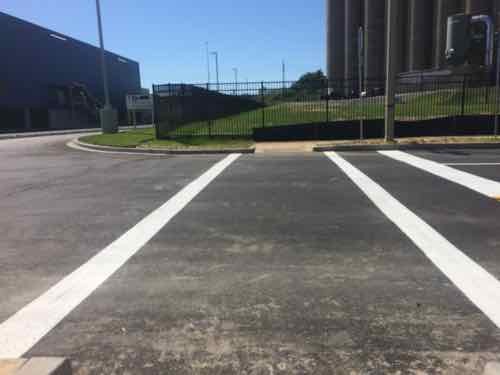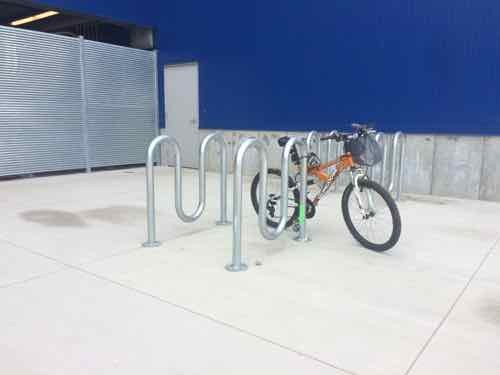 Next let's assume that after crossing Forest Park Ave I'd headed East to enter IKEA.  These photos are all from my visit on the 11th.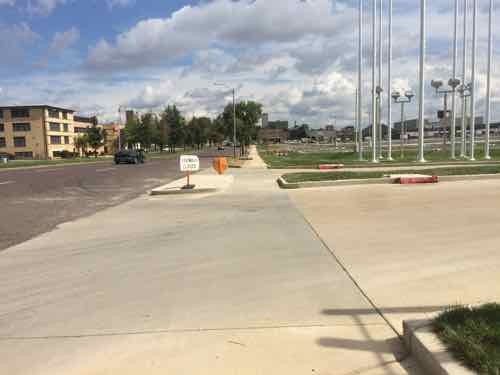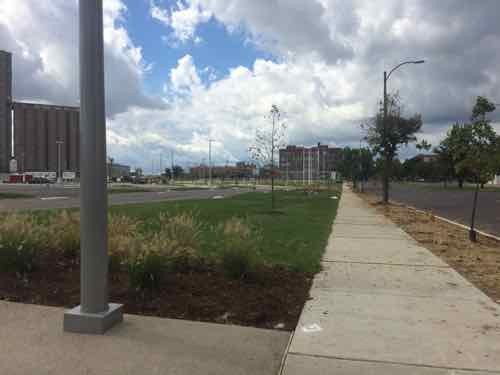 Now let's go out to the intersection of Forest Park Ave & Vandeventer Ave, the city has been busy trying to make it better for pedestrians.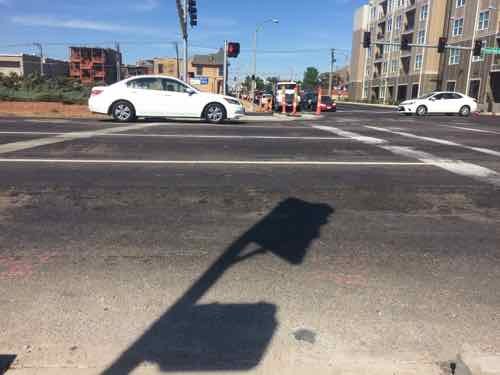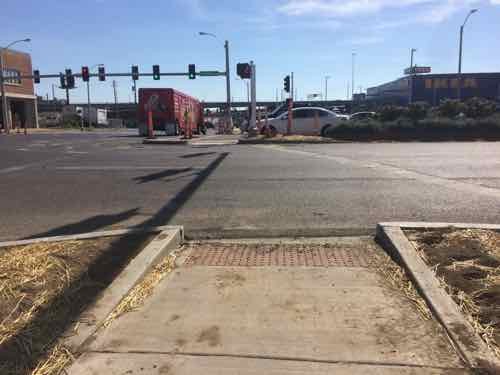 And last let's look at access points from Vandeventer Ave. With Saint Louis University nearby and a retail development coming across the street pedestrian volume in this area will rise sharply. These photos were taken on the 11th, 23rd, and 26th.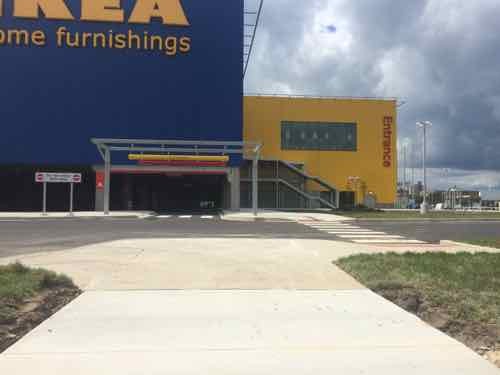 There's a second entrance off Vandeventer for vehicles, and some pedestrians.
Obviously someone screwed up! This is a pity, they were doing so well too. Yes, they have other entries which are ADA-compliant, but this is just stupid — compliance would've been so easy had they provided a way to set in a steel plate/grate to cross over the drainage.  Someone is going to get hurt here.  Despite this mistake, IKEA did more than what is required by the ADA and St. Louis. Pedestrian access turned out better than I'd expected.
Other retailers & developers — please take note they have provided pedestrian access from all three public streets adjacent to their property!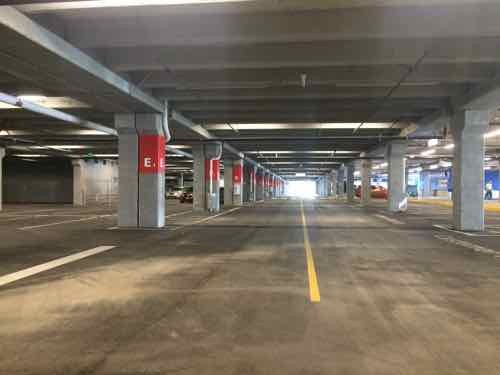 Tomorrow I'll take you inside the IKEA store, with photos I took last week following the media lunch & during Saturday afternoon's family & friend's day.
— Steve Patterson