Last week I showed you the CORTEX Commons in my post CORTEX Commons Attractive, Has Accessibility Issues. That green space, and my post, ended at Duncan Ave. Today I'll show you changes to Duncan Ave as we head East toward the new IKEA which opens next week. In December 2013 I posted: Cortex District Needs A Pedestrian Circulation Plan Before IKEA Is Built.  Below are two images from that 2013 post, along with the original captions: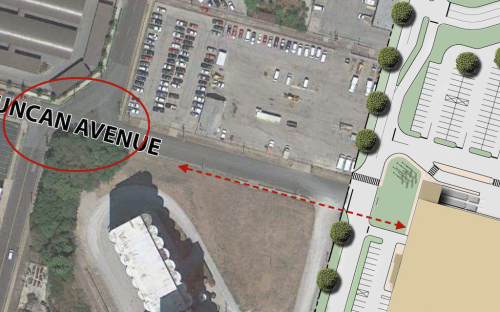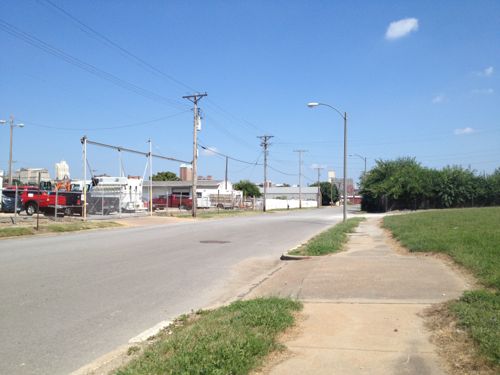 In 2013 I was focused on the horrible intersection of Duncan & Sarah and getting into the IKEA site. The odd configuration made it horrible for motorists, pedestrians, and cyclists.
Thankfully, this has been addressed, as you'll see later.
I've posted about Duncan before, two times West of Boyle. In May 2013: Duncan Sidewalk Fixed, Crosswalk at Newstead Still A Problem and July 2012: Duncan Ave Sidewalk A Challenge Because Of Solae's 2008 Construction. After the 2012 post the sidewalk got fixed, but I don't think Duncan & Newstead has been corrected. In recent months there was utility work  going on here, I need to return to see if accessibility has been addressed.
Today let's start at Boyle and the CORTEX Commons — and head East to IKEA.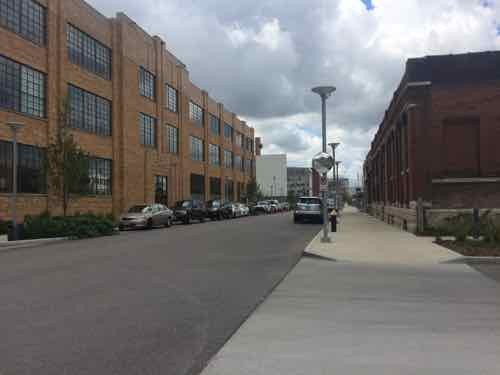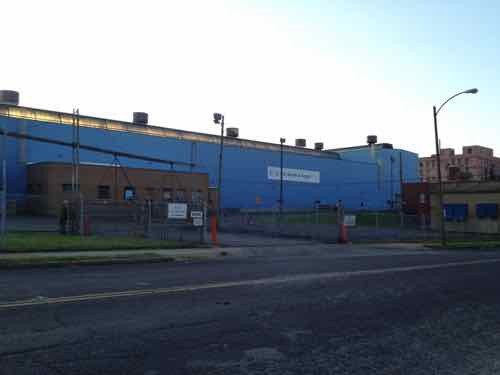 Monday next week I'll take a closer look at the various pedestrian access points to IKEA St. Louis, as well as a peak inside!
Duncan Ave is bookended by BJC hospital just West of Taylor, and IKEA just East of Sarah — about a mile total in length — the pedestrian experience is highly inconsistent and doesn't begin to approach friendly. Yet, this is the mile stretch the CORTEX Master Plan says should be pedestrian-friendly, the primary East-West means for pedestrian circulation.  At best it's less hostile in a few spots than it was a few years ago.
— Steve Patterson