The shooting of an unarmed African-American by a white Ferguson police officer was what opened the eyes to myself and other whites to what blacks had been saying for years. Two years ago this morning Michael Brown died on Canfield Drive.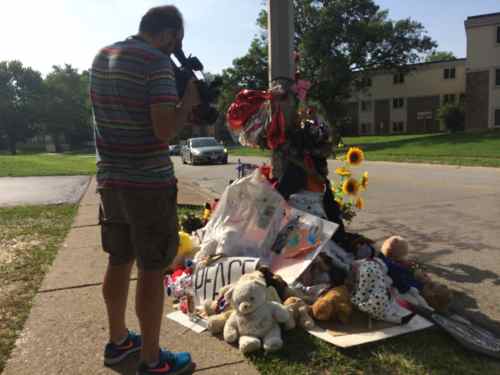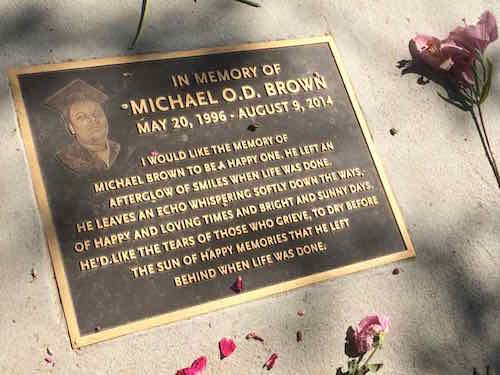 We weren't the only ones stopping by on Sunday. Signs indicated Canfield Dr will be closed Tuesday morning for a vigil "planned at the memorial site on Tuesday, August 9th at 10:30 a.m."
The list of incidents in the last two years it two long to mention — evidence much work remains to be done.
In March 2015 I did three posts on a future Empowerment Center at the site of the former QT:
The ground breaking was in July 2015, but in March of this year it was announced it would be triple the original size. No mention of the site planning.
— Steve Patterson