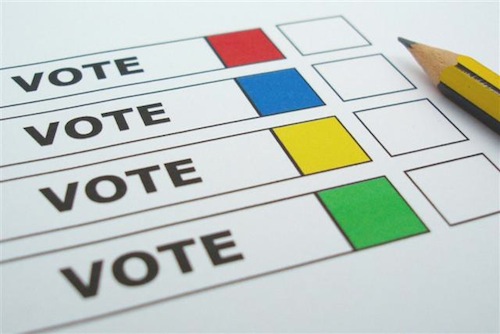 In 1876 the City of St. Louis left St. Louis County, an act known as the Great Divorce. Four years later the city's population was over 350k and growing rapidly. In the 140+ years since, a lot has changed in both the city & county. The two sides are open to discussing a reconciliation.
The St. Louis Mayor and St. Louis County Executive side-by-side was a signal, perhaps, of changing attitudes. The two are both now supportive of a group called Better Together.

Mayor Lyda Krewson has long been open to the idea of taking the separate entities, the city and county, and combining or merging them.

County Executive Steve Stenger says he was once skeptical of Better Together. He now says he's willing to hear more.

"It doesn't hurt to look. We can only benefit from the information and the data the study provides,"

Monday, Better Together released a study that says in the last five years, municipalities and fire districts around the region passed 100 new tax increases. (KMOV)
What a reconciliation could look like is still be researched, but it might be as simple as a few agreements to combine some services to a making the city & county one big consolidated government entity — eliminating all municipalities in St. Louis County. Lots of choices in between, as well as keeping the status quo are options as well.
Today's poll seeks to find out the mood for the consolidated government option.
This poll will close at 8pm.
— Steve Patterson