The expectation of drivers to get free parking amuses me. You think the you don't end up paying for the massive parking garages at malls like The Galleria & West County Center?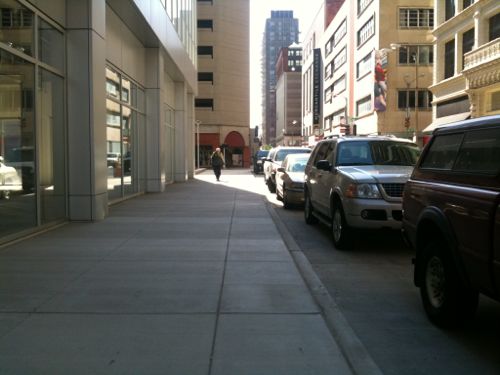 Parking downtown is very cheap but still some advocate completely free parking on the street.  The argument is downtown must compete with the malls and big box centers. Really? They are different animals. Downtown isn't going to win big box shoppers and  the mall isn't going to win the person seeking character & history. We could pay someone to park but the Bed, Bath & Beyond shopper still wouldn't come downtown.
Now that we are into the holiday shopping season I figured downtown on-street parking is a good poll topic. The poll is in the right sidebar.
– Steve Patterson