Vito's Sicilian Pizzeria & Ristorante has been at Lindell and Grand as long as I've been in St. Louis. They loved to their current location in the 90s when Saint Louis University bought & razed the building they were in at the NE corner of Grand and Lindell.
Building codes and the American's with Disabilities Act have long required designated disabled parking when you have a parking lot. Which makes me wonder how Vito's got away with not having a disabled space when they moved into their current location following a major rehab of the building.
I know no reason the city would have exempted Vito's from the requirement in the building code.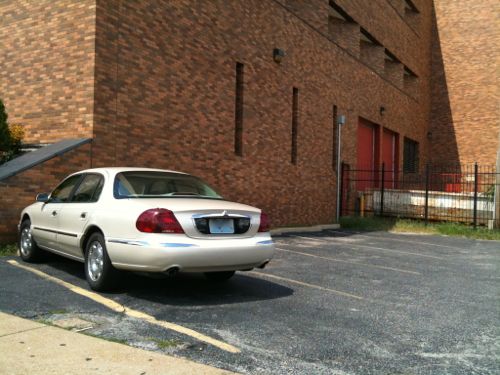 The building and parking lot is owned by Saint Louis University, but that shouldn't matter either. These pics were taken before 11am on a weekday so there is no shortage of close parking. Â But at noon it's a different story. Â On weekend nights the metered spaces are taken for valet, $5 with restaurant validation. Do they have a permit for valet on the public road?
– Steve Patterson