In August 2011 I addressed part of the parking issue at Vito's on Lindell (see Where is Vito's Disabled Parking?). Last week I had dinner at Vito's, going in I spotted another problem with how their parking lot is designed.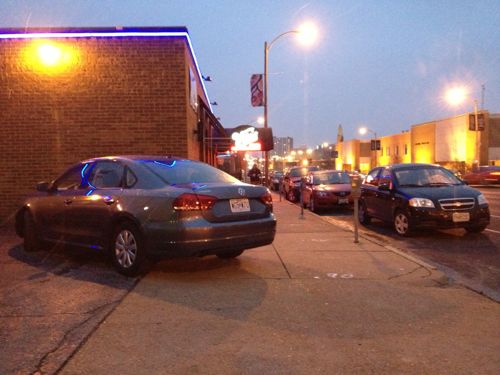 This car is parked in what appears to be a legitimate parking space in their lot. The problem is the space isn't even long enough for a smart fourtwo so any car parked in the space sticks out into the public sidewalk.
The city has minimum requirements for the size of parking spaces, and the sidewalk can't be counted toward the minimum.  Vito's needs to redesign their parking lot to provide a disabled space and to eliminate this space that extends over the sidewalk.
— Steve Patterson