Tuesday's post was  about a bike locked to a lamp post while two empty bike were further from the building entry, see: Locate Bike Racks Near Building Entrances. Today is a similar post about trying to find a place to secure your bike.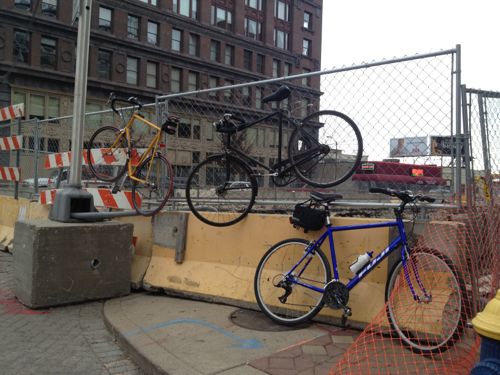 Transportation cyclists are resourceful types for sure and the above is a perfect example. While this makes an interesting visual I'd much rather see our streets lined with bare-bones inverted-U bike racks located on the outer edge of the sidewalks, near the entrances to active spaces.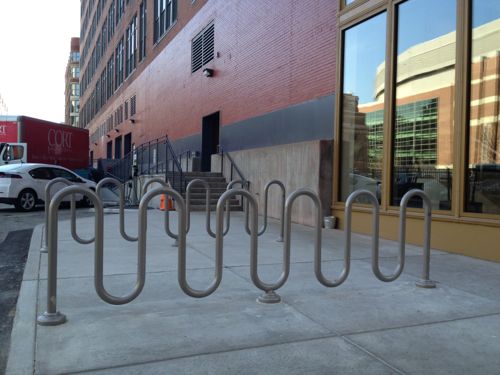 Unfortunately too often things like bike parking are on a green checklist and they get checked off as being covered even though functionally few cyclists will ever use the supplied racks, much less 22 at once, opting instead for a sign or lamp post near their destination.  This space should've been planted to catch water runoff.
— Steve Patterson