Four years from today is the 50th anniversary of the topping out of the Gateway Arch.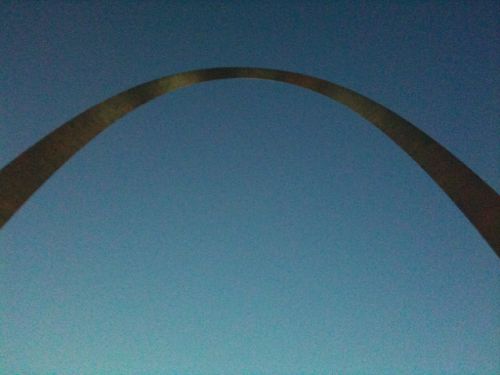 The City+Arch+River folks have much to accomplish in such a short about of time: build over I-70, create new west-facing museum entrance, rethink parking, etc. Given the current political landscape in Washington D.C. getting funding for improvements to this National Park Service site may prove nearly impossible.
The grounds aren't as old as the Arch itself. Here is a video of a 1982 trip to the riverfront starting at 4th & Market. As you will see the trees are very young, the garage the will be removed from the north wasn't yet built, and Lenore K. Sullivan Blvd hadn't received the current improvements.
httpv://www.youtube.com/watch?v=eTbhs2gqrko
Thanks to Merrill & Matt Bauer for the footage!