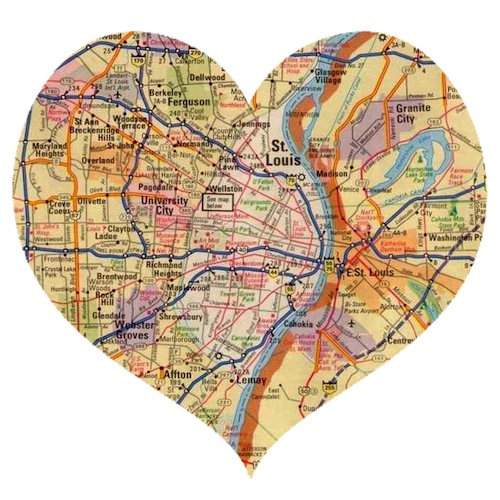 "How do I love thee? Let me count the ways." wrote 19th century poet Elizabeth Barrett Browning. I've had a 20 love. The relationship wasn't always ideal, thoughts of breaking up occurred numerous times.
httpv://www.youtube.com/watch?v=jwlYo8EYTWI
I never figured out how to quit St. Louis. Here are ten reasons I love St. Louis:
The compact/walkable street grid
The 19th & early 20th century vernacular architecture
The long & rich history
The challenges we face as a city
The diversity of the residents
The openness to the LGBTQ community
The Mississippi River
Our many public parks
The growing group of young urbanists activating the city.
The enormous unrealized potential.
I could more easily list reasons to hate St. Louis but 100 of those aren't as strong as the above 10.  Please add your reasons to the list in the comments.
– Steve Patterson