In the poll last week readers were supportive of Metro's decision to buy used articulated buses and have them completely reconditioned. Starting in June five will replace five of the twelve regular 40 foot buses on the #70 (Grand) MetroBus route, by the end of summer all 12 will be these 60 foot articulated buses. These offer more seats, more standing room, and two exit doors.
Here are the poll results:
Q: Metro's 60ft articulated buses are completely rebuilt 2004 New Flyer models from Ottawa, costing $430k/ea vs $825k/ea new, reaction?
Excellent, very green & frugal decision. 43 [55.13%]
June can't come soon enough! 12 [15.38%]
Other: 7 [8.97%]

Cool, Canadian hand-me-downs
Focus on revenue making deals to increase discretionary funds for the city
Should have scheduled 2x as many busses on the route
Can't imagine how it can make our turns.
Streetcar would be ideal
Depends on whether it's a complete rebuild or just cosmetics
Try it out

Really, Canadian hand-me-downs? 5 [6.41%]
Rebuilt or new, too big to run on Grand 4 [5.13%]
Unsure/No Answer 4 [5.13%]
St. Louis will need to do a better job clearing snow along the route. 3 [3.85%]
Let me address some of the "other" responses. Metro got a federal grant to buy buses, running 24 rather than 12 on the route would double the operating costs (labor, fuel, maintenance) which isn't something the grant covered. If Missouri had higher fuel taxes with part going toward transit agencies then increasing the frequency might be an option. The articulated buses are actually easier to turn than the regular 40 foot buses. Why? These are 30 foot buses with a 30 foot trailer. Drivers will get new training but I don't think we'll see any major issues since the #70 route is mostly a straight line up and down Grand. That said, in snow they might experience issues. I love streetcars but Grand doesn't have the density at the ends to justify the capital expense.
I agree with the readers — this was an excellent decision and June can't come soon enough.
Now I'd like to highlight a couple of other recent procurement decisions that appear to also be wise choices. Wheels & side glass.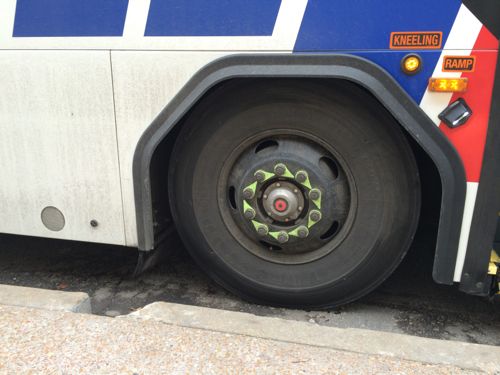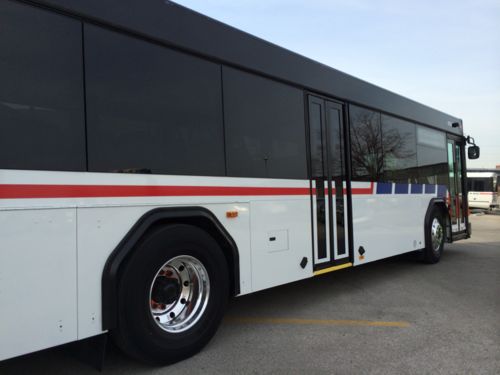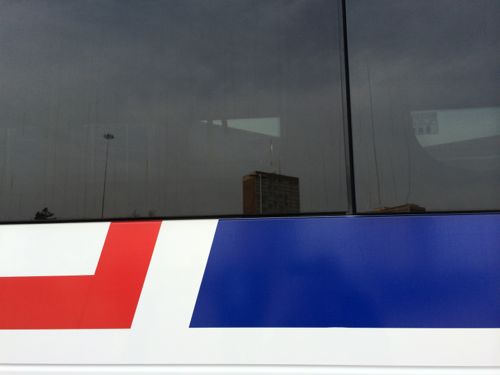 It looks like Metro is making very wise decisions, always looking to reduce maintenance costs. These efforts have been noticed by the industry:
The results of the program have been significant. In 2002, Metro's bus group achieved 10,124 miles between breakdowns compared with 21,827 miles between breakdowns in 2009 – a 115-percent improvement. (Source: Top-Notch Vehicle Maintenance Programs Help Transit Agencies Excel) 
So thank you to the staff at Metro for sweating the details on maintenance schedules, fretting over specifications for purchasing buses.
— Steve Patterson