St. Louis' Union Station reopened as a "festival marketplace" in 1985 and eight years later our light rail system, MetroLink, opened. For the last 18 years the Union Station stop is basically on the other side of 18th Street. Stairs and and elevator do come up on the east edge of the old train shed, but you'd hardly describe the station as well-integrated.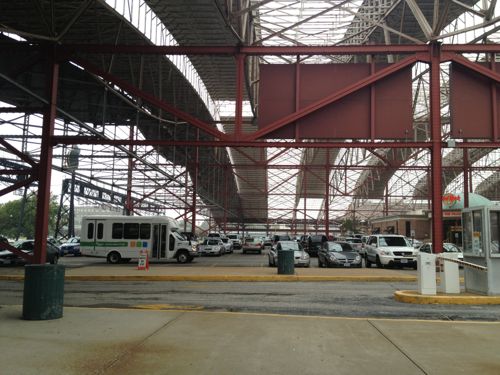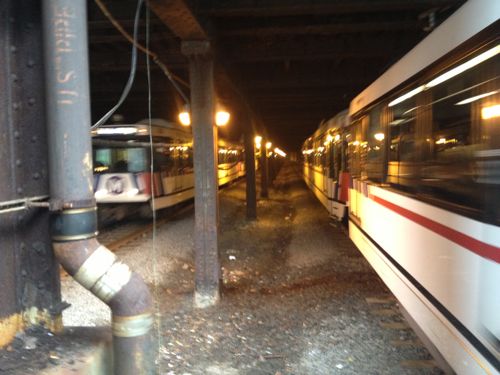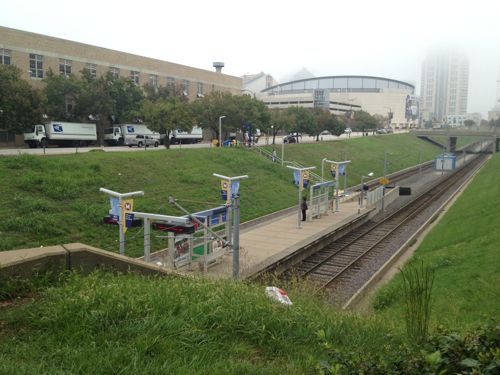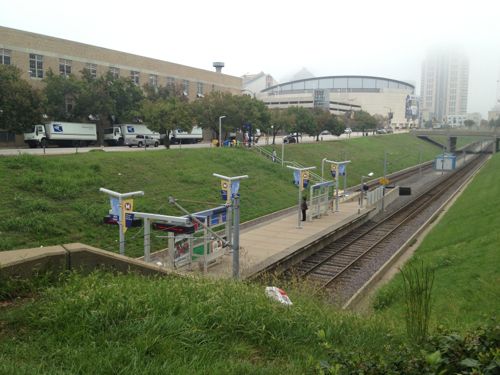 My thought is build a new platform in the tunnel with steps and elevator coming up in the middle of the train shed. Currently some riders catch buses on 18th but once the Civic Center MetroBus Transit Center is rebuilt and expanded I expect we'll see those lines move to 14th.  Yes, the interior of the tunnel will need to be finished so it is not so creepy looking.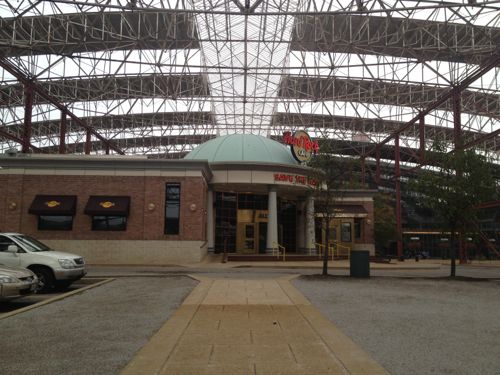 A new platform and direct access under the shed with improved pedestrian connections to main building, office buildings, 18th and 20th along with a revised parking lot could dramatically change impressions of Union Station.  A few more free-standing structures like the Hard Rock Cafe could add to the activities.  It's been 27 years since Union Station reopened — it's time for a major rethink of transit, train shed, and pedestrian circulation.
Please don't suggest that Amtrak service be resumed at Union Station, I'm tired of hearing that every time I mention Union Station, train service at  the new facility works fine.
— Steve Patterson