I've not had much reason to walk along the south side of the Park Pacific building but that changed on Monday when three new eateries opened for business: Smoothie King, Alumni St. Louis, & Flying Cow Frozen Yogurt.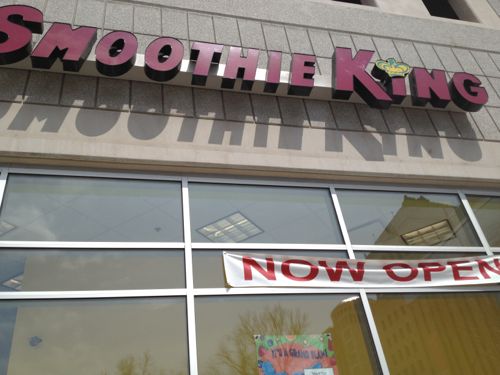 Very handy having these three so close to my loft! Unfortunately a problem exists reaching all three. You see, the roll out dumpsters for Park Pacific are frequently left out blocking the sidewalk along Pine. Depending upon where they are it's ether a pain in the butt, or impossible, to pass by in a wheelchair. The able-bodied are forced into the street as well.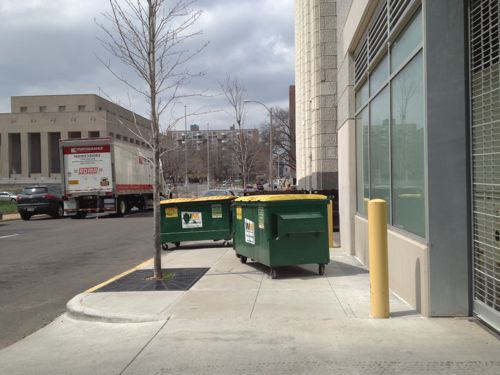 The dumpsters have a designated space between the Park Pacific and adjacent parking garage, yet someone is just leaving the out where the block the sidewalk. Hopefully this won't continue!
— Steve Patterson