When St. Louis Union Station reopened in 1985 the festival marketplace retail concept was all the rage.
But early optimism about retail at St. Louis Union Station faded as national chains gave way to smaller and smaller retailers, now many of those have left as well:
Visitors to St. Louis Union Station can still get a caricature drawn of their likeness, buy various Arch-themed tchotchkes and get a free sample of fudge and a song to go along with it.

But two longtime fixtures in the historic landmark — Houlihan's and Key West Cafe — recently left the station. And the Bud Shop, which peddles an assortment of Budweiser-related mugs and memorabilia, is on its way out, too.

[snip]

The departures add to the uncertainty about the future of the venue — most notably the question of who will own it. The current owner, Union Station Holdings LLC, is seeking to sell the property. Bids are due Nov. 10.

"There's no question it has fallen on harder times," said St. Louis-based consultant Richard Ward with Zimmer Real Estate Services. "I think it's in for some serious change, but I don't know what the change might be." (St. Louis Post-Dispatch)
Union Station's retail has been continuously falling on "hard times" the entire twenty-one years I've been in St. Louis! I missed the first five years, likely the best years.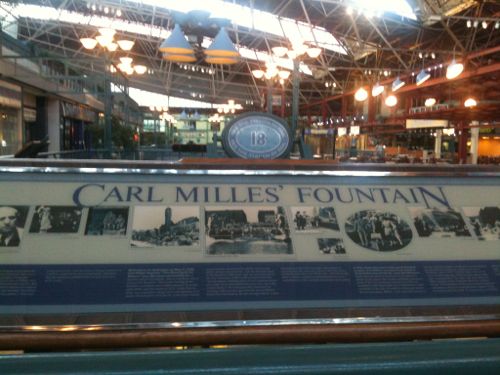 I have to wonder the future of such retail venues. The Marriott Hotel is doing well though — expanding into the midway space. The Grand Hall is a stunning space.
I've made Union Station the poll topic this week, see right sidebar.
– Steve Patterson