Earth Day is recognized all over the world today, including here in St. Louis:
The St. Louis Earth Day Festival is the oldest Earth Day festival in the Midwest and the third largest celebration in the country! Attracting 30,000+ attendees annually, the Festival is a premier destination for the public to learn about a wide-range of environmental issues in an engaging and entertaining setting. 
The St. Louis Earth Day Festival is today, Sunday April 22nd, from 11am to 6pm in Forest Park. The event is free.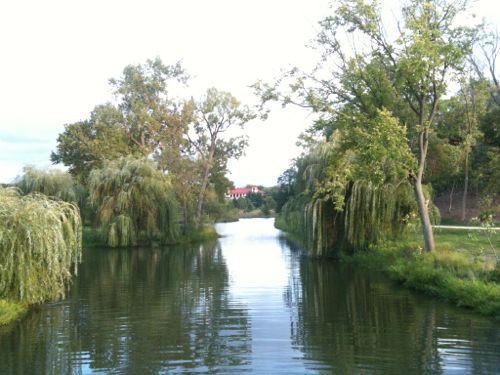 The organizers, naturally, would prefer you not drive to Forest Park for the event, their "Planning Your Visit" page offers directions on using public transit, bicycling, walking and carpooling. Unfortunately, like most local events they mention MetroLink but forgot about MetroBus — you know the part of our public transit that carries more people daily.
The number of bus lines around Forest Park are too numerous to list. Besides taking a bus to Forest Park you can take a bus to one of the MetroLink stations to get on the light rail system. Buy a transfer on the bus ($2.75 total) and the transfer will also cover your MetroLink trip for 2 hours.
WEEKLY POLL:
The poll this week seeks to see if readers see a connection between global warming and the weather in the US. The poll question was copied from a national poll that will be credited on Wednesday May 2, 2012 when the poll results are presented. The poll is in the right sidebar.
– Steve Patterson