Aloe Plaza, across Market Street from Union Station, used to be very dark at night — too dark. While Kacie Starr Triplett was Alderman of the 6th Ward new lighting was added. The best that can be said is that it's no longer dark.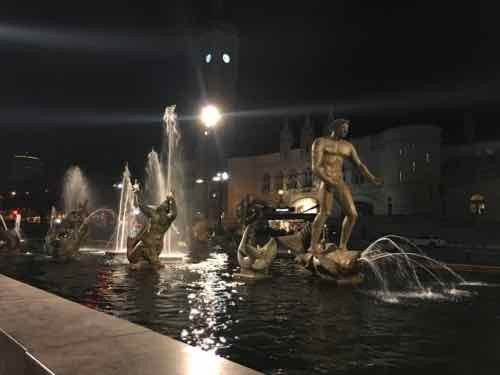 From a distance, the lighting does a good job.  Before nobody wanted to be there after dark because it too dark, but now it'a too bright! Trying to get a good photo with Union Station in the background is impossible.
Not sure how much was spent on this lighting, or if it can be modified. It shouldn't stay like this.
— Steve Patterson