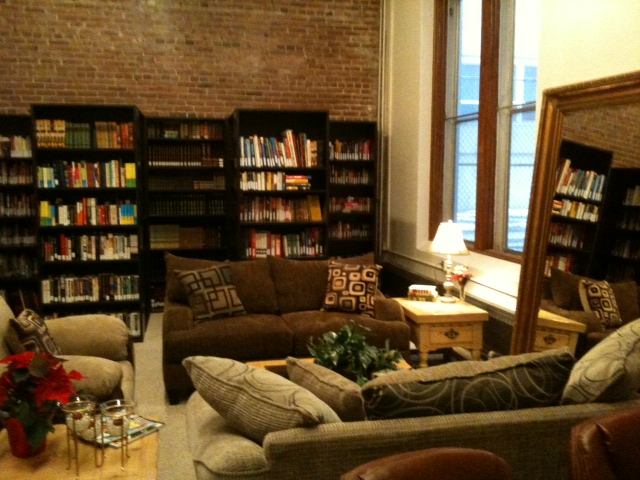 On Wednesday a new Community Resource Room was opened at The Bridge, "a drop-in center providing a variety of services for the sojourners in downtown St. Louis, MO who are currently living without a home of their own." The Bridge provides many services, including "in excess of 3000 meals per week."
So when Bridge Executive Director Kathleen Wilder posted plans for the ribbon cutting on Facebook, I knew I had to be there. Here is a short video from Wednesday afternoon:
httpv://www.youtube.com/watch?v=RLk2AxVHkfc
Saint Louis University Social Work student Jessica Mueller led the project, transforming a room once piled with stuff to an attractive room with books and six new computers. Â This project was her practicum. Unfortunately, demand for services exceeds supply. Â If you have time and/or money please consider helping out.
– Steve Patterson