I've never been to an aquarium before, but I know they're popular attractions.  We recently spent the day at Chicago's Field Museum of Natural History, next to their Shedd Aquarium.  Shedd's ticket prices range from $8/adult ($6/child) to $54.95/adult ($45.95/child). I assume most but the $37.95/28.95 "total experience" ticket, it allows you to see everything but you must wait in lines.
For years I'd heard about the World Aquarium, located within City Museum. Now it's in Laclede's Landing. Adult admission, for comparison, is only $6.
The new aquarium will be in addition to the existing:
St. Louis Aquarium will be a member of the Association of Zoos and Aquariums, LHM said. The facility will employ marine biologists and aquarists to care for the creatures displayed and oversee water chemistry, animal nutrition, veterinary duties, education, staffing and safety.

The association, based in Silver Spring, Md., has more than 230 members. Among them is the Butterfly House, which opened in 1998 in Chesterfield and, since 2001, has been a division of the Missouri Botanical Garden.

The aquarium, expected to get a million visitors annually, will be a draw for school groups as well as an entertainment destination, LHM said. An 8,500-square-foot event space with the shark tank as a backdrop will be available for weddings, social gatherings and corporate parties. (Post-Dispatch)
As with zoos, I question the ethics of keeping wild animals in captivity for our amusement.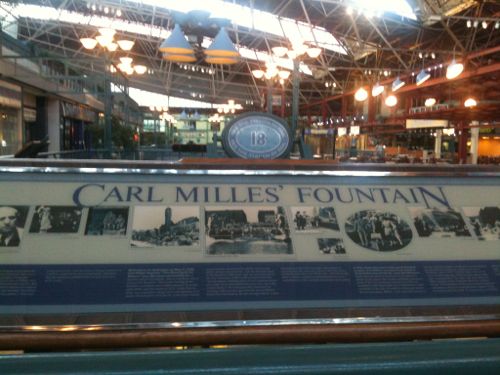 The results of the non-scientific Sunday Poll:
Q: Agree or disagree: An aquarium in the former shopping mall area is a good fit for Union Station
Strongly agree 13 [27.08%]
Agree 11 [22.92%]
Somewhat agree 7 [14.58%]
Neither agree or disagree 1 [2.08%]
Somewhat disagree 2 [4.17%]
Disagree 6 [12.5%]
Strongly disagree 6 [12.5%]
Unsure/No Answer 2 [4.17%]
I voted for "somewhat agree", but it depends on the execution, admission price, etc. I'm more excited about the new hotel rooms to be built within the clock tower!
— Steve Patterson