Yesterday I posted about moving the Union Station MetroLink platform into the former baggage tunnel (see The Union Station MetroLink Stop Should Be Moved Under The Train Shed), my reasoning was improved connection to Union Station. Today is the rest of my thought process.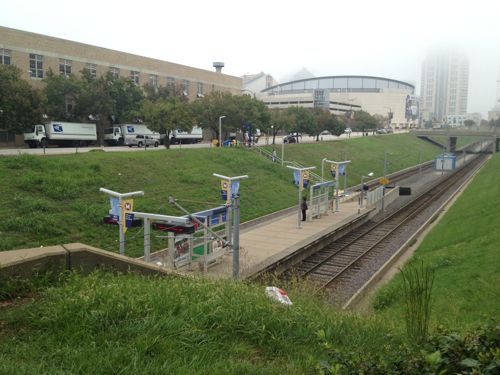 It's been a white but I've written before (link) that I want to see the tracks from 16th to 18th street built over with a new building(s). With the platform moved under the train shed the new building(s) in this two-block stretch wouldn't have to deal with space for an entrance to the station, making it more straightforward.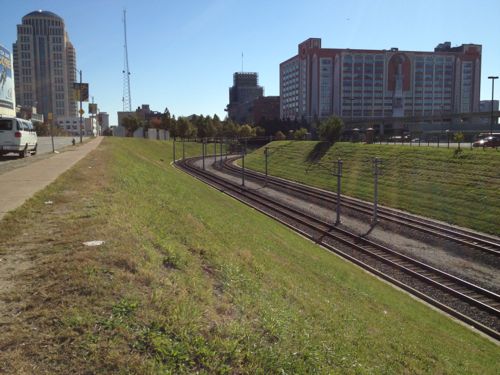 Another building could be built over the tracks for a block, before the track curves. This is basically from 16th to where the former 15th Street used to be. A walkway along the east edge could connect Clark Ave to the Gateway Transportation Center (Amtrak & Greyhound).
Back at 16th new buildings would be on each side to help frame the entrance into that area, now largely a jumble of surface parking. The area isn't very big and has defined edges. Formerly this was an eight block area but the street grid has been dismantled to the point actual blocks are no longer recognizable.  It can become more connected so when someone arrives in St. Louis they can easily walk to Union Station or the Drury Inn on 20th facing the train shed.
— Steve Patterson